Canada

: Unreported Income - Tax Haven Leak From Bahamas – Canadian Tax Lawyer Commentary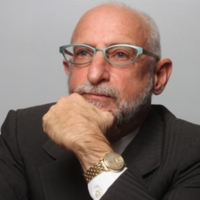 In what is becoming a familiar headline, the Washington-based International Consortium of Investigative Journalists has announced another leak of offshore tax haven information. The data is from a cache of leaked internal records from the corporate registry of the Bahamas, a known Caribbean tax haven, providing details of 175,000 Bajan companies, trusts and foundations set up over the past 25 years.
Tax Haven Searchable Database
The data has been integrated into the searchable database set up by the ICIJ in 2013 when the ICIJ, following the same pattern used now and for the Panama Papers leak earlier this year, orchestrated what was called Offshore Leaks, using 112 journalists in 58 countries to
Register for Access and our Free Biweekly Alert for
This service is completely free. Access 250,000 archived articles from 100+ countries and get a personalised email twice a week covering developments (and yes, our lawyers like to think you've read our Disclaimer).
In association with

Mondaq Advice Centre (MACs)
Related Video
Up-coming Events Search
Tools