Canada

: Manufacturing And Processing Tax Credits – Toronto Tax Lawyer Comment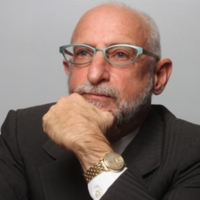 Various provisions of the Income Tax Act (the "Act") allow corporations to claim tax credits. This article by a Toronto Tax lawyer will discuss the legal tests used to determine if the activities of your Canadian Controlled Private Corporation ("CCPC") can qualify for the Manufacturing and Processing Tax Credit (the "M&P Credit").
The M&P Credit
Paragraphs 125.1(1)(a) and (b) of the Act allows a Corporation to claim a portion of either "corporate taxable income" or "Canadian manufacturing or processing profits" as a credit, subject to certain conditions. The M&P Credit for a CCPC is closely tied to the Small Business Deduction under s. 125 of the Act as the Small Business Deduction Limit of $500,000 must be met before the M&P Credit can be claimed. This isn't necessarily a bad thing though because the Small Business Deduction rate of 17% exceeds that of the M&P Credit. The M&P Credit rate is equivalent to the General Rate Reduction or 13%. The
Register for Access and our Free Biweekly Alert for
This service is completely free. Access 250,000 archived articles from 100+ countries and get a personalised email twice a week covering developments (and yes, our lawyers like to think you've read our Disclaimer).
In association with

Mondaq Advice Centre (MACs)
Related Video
Up-coming Events Search
Tools