Canada

: Employee Stock Options Tax Planning– Vancouver Tax Lawyer Commentary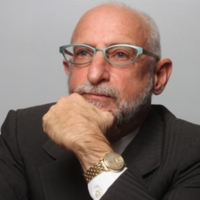 Employee Stock Options- Introduction
The income tax planning for the structure of a stock option plan requires the income tax law and corporate law expertise that our experienced Vancouver tax lawyers bring to all client tax issues. In a stock option plan, the employee is given or earns the right to acquire shares of the corporation, usually at some fixed period of time in the future. Sometimes the employee acquires certain shares at the inception of the stock option plan with rights to acquire additional shares in the future. The vesting of the stock option rights may be deferred for some period of time and will usually only vest if the individual is still employed by the corporation.
Employee Stock Option Agreement- Requirements
There has to be a written stock option agreement which specifies how the employee earns rights to additional shares, the price to be paid for those shares and requirements for vesting. For privately held corpo
Register for Access and our Free Biweekly Alert for
This service is completely free. Access 250,000 archived articles from 100+ countries and get a personalised email twice a week covering developments (and yes, our lawyers like to think you've read our Disclaimer).
In association with

Mondaq Advice Centre (MACs)
Related Video
Up-coming Events Search
Tools