With the fall sports season rolling around, many professional athletes are finding themselves in restricted positions when it comes to traveling to play in Canada. Home to a number of teams, all spread out amongst the NHL, MLB, and NBA, Canada is commonly visited by professional athletes from the U.S.A. While normally travelling to play in Canada is a non-issue, for athletes with criminal records it can be a challenge. Without being deemed criminally rehabilitated or obtaining a temporary residence permit athletes can be detained at the border, commonly resulting in them missing their games. Here a couple players this year that'll need to file some paperwork before coming up to play.
NHL:

Patrick Kane
In 2009 Patrick Kane was charged with 2nd degree robbery, 4th degree criminal mischief, and theft of services. The NHL superstar was arrested in August of the same year, getting into a fight with a cab driver at 4 A.M. Kane allegedly grabbed the driver by the throat and punched him in the face after the driver brought up the fact Kane was 20 cents short of the cab fare. After the assault Kane took his money back and left, not paying the ride at all. With Chicago Blackhawks being serious contenders for the cup this year, they'll need Kane to face off against the risings Montreal Canadiens and Vancouver Canucks. Kane will need to apply for criminal rehabilitation if he hasn't already, or file a TRP application every time he's scheduled to come up and play. Most recently, Kane has been accused of sexual assault and an investigation is underway.
Dustin Byfugelin
In August of 2011 Dustin Byfugelin was charged with boating under the influence. Refusing to take a chemical test after an incident on a lake in Minnesota, the Jets defenseman plead guilty to careless boating a year later in 2012. Though only a small incident on a boat, Dustin will need to have his paperwork ready when crossing the Canada-US border.
Leo Komarov
Before he joined the Leafs for the 2014-2015 season, Leo Komarov was caught in Finnland for two charges of speeding, going 25-30 km/h over the limit each time, and two charges of Fraud. Since Komarov was between two contracts at the time, his KHL deal with the Moscow Dynamo and NHL deal with the Toronto Maple leafs, Komarov told the police he had no income when pulled over. Fines in Finland can be given based on one's income, though Komarov was trying to play the system the court ruled for him to disclose his long-term salary history revealing his fraud. In August of 2015 the Finnish courts ruled for Komarov to pay a fine of over 35, 000 Euros (over 51, 000 CAD) for his crimes. Though he plays for Toronto, Komarov will need to have his paperwork ready when crossing borders.
Ryan Malone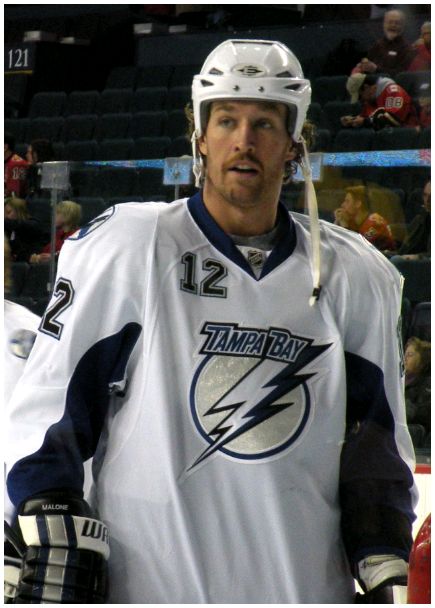 In 2014 Ryan Malone was slapped with charges of driving under the influence and cocaine possession. Pulled aside for a DUI arrest on April 11, the officer also found 1.3 grams of cocaine in Malone's back pocket. Newly signed to the New York Rangers, Malone will need a temporary residence permit in order to come up and play in Canada this season.
NBA:
J.R. Smith
J.R. Smith has had a history of criminal convictions during his NBA career. In 2007 he was charged with reckless driving, running a stop sign and getting into a bad collision with another car. Though J.R only suffered minor injuries his passenger, and friend, Andre Bell would die two days later of injuries he sustained to his head and neck. Later that same year J.R. was arrested again this time for assault and disturbing the peace after getting into a fight outside a night club. In 2011 J.R was cited for operating a motor scooter without a license and as he failed to appear in court in 2012 a warrant was issued for his arrest. Playing on the Cleveland Cavaliers this season, J.R. is a much needed force for the team to have a shot at taking home the trophy. Whenever the Cavaliers come up to play the Raptors J.R. will need to have his TRP ready in order to play.
Ty Lawson
In January 2015 Denver's star point guard Ty Lawson was charged with driving under the influence. Going 61 mph in a 35 mph zone, Lawson was pulled over by Police who reported to find him clearly intoxicated with bloodshot, watery eyes and slurred speech. In June of the same year Lawson was arrested again for the same charge, making it two DUIs over the course of 6 months. Though there is talk of him being dropped by the Denver Nuggets, fans are still likely to see Lawson on the court this season. If Lawson comes up to play the Toronto Raptors, he will most definitely need a temporary residence permit as he is criminally inadmissible.
MLB:
Jayson Werth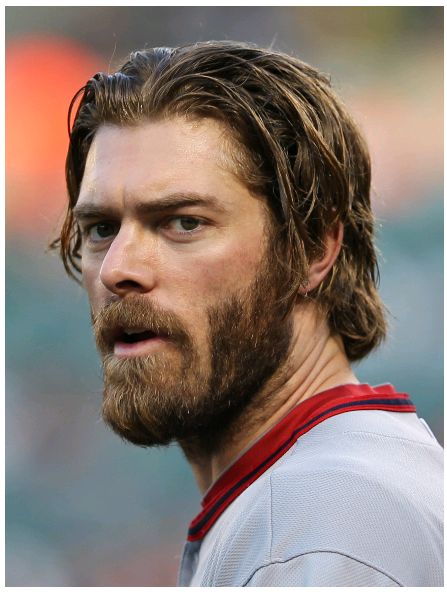 Though the MLB season is over, many baseball stars had to file TRP applications to come up and play the Toronto Blue Jays. Jayson Werth, an outfielder for the Washington Nationals, was arrested in 2014 for charges of reckless driving. According to the police report Werth was driving 105 mph down the I-495, a 55 mph zone. Werth needed a temporary residence permit last season, and will need one again this season.
Whether you're a professional athlete or not, crossing the Canadian border with a criminal conviction can be challenging. Without the proper paperwork individuals who are criminally inadmissible are likely to be turned down at the border, ending their travel plans earlier than they'd like. To check your eligibility to enter Canada check out our Free Online Assessment form!
To read FWCanada's FAQ on Immigration please click here
The content of this article is intended to provide a general guide to the subject matter. Specialist advice should be sought about your specific circumstances.