Canada

: Oh Canada - Significant Developments In Canadian Energy, December 2012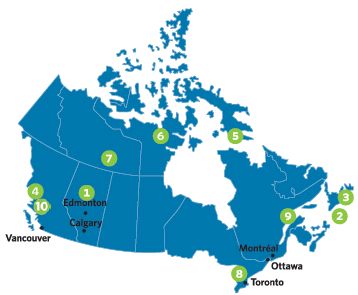 Oil Sands News
1. Encana Corporation and Phoenix Duvernay Gas, a wholly owned subsidiary of PetroChina, have entered into a joint venture arrangement to explore and develop Encana's undeveloped Duvernay land holdings in west-central Alberta. Under the terms of the agreement, PetroChina will gain a non-controlling 49.9% interest in Encana's approximately 445,000-acre Duvernay play, estimated to contain approximately nine bbbl of oil, in exchange for $2.18 billion. Encana will remain operator and retain a 50.1% controlling interest in the partnership. The partners anticipate a total combined investment of $4 billion in new drilling, completion and processing facilities.
1. Spectra Energy has announced that it will spend $1.49 billion ($1.25 billion in cash and $240 million in debt) to buy the Express-Platte Pipeline System, formerly
Register for Access and our Free Biweekly Alert for
This service is completely free. Access 250,000 archived articles from 100+ countries and get a personalised email twice a week covering developments (and yes, our lawyers like to think you've read our Disclaimer).
In association with

Mondaq Advice Centre (MACs)
Related Video
Up-coming Events Search
Tools