Canada

: FMC's Overview Of Significant Developments In The Canadian Energy Industry - August, 2010

Last Updated: October 4 2010

Article by Doug Black Q.C., Anne Calverley Q.C., Douglas E. Crowther, Bill Gilliland, Alex MacWilliam, Rich Miller, Claude Morency, Cyrus Reporter, Ron Stuber and Helen T. Newland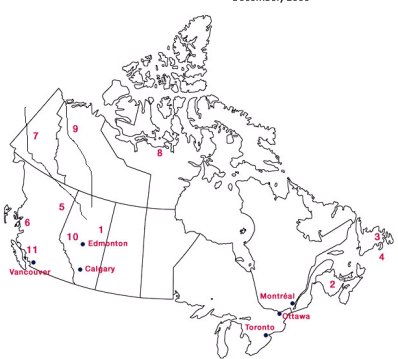 Oil Sands News
1. The Alberta Energy Resources Conservation Board ("ERCB") recently conditionally approved a tailings management plan for the Kearl Oil Sands Mining Project, which is set to commence operations in 2012. The Kearl Project is valued at $8 billion and is a joint effort between Imperial and Exxon Mobil. The Project is expected to produce 345,000 bpd of bitumen beginning in the third quarter of 2012.
1. MEG Energy expects to boost production to 60,000 bpd of bitumen at its Christina Lake Project. In June, the company produced 26,412 bpd of bitumen at Christina Lake. MEG ultimately believes that 210
Register for Access and our Free Biweekly Alert for
This service is completely free. Access 250,000 archived articles from 100+ countries and get a personalised email twice a week covering developments (and yes, our lawyers like to think you've read our Disclaimer).
Events from this Firm
25 May 2018, Seminar, Toronto,
Canada
Dentons' Labour, Employment and Pensions group are hosting their highly-anticipated and complimentary half-day seminar on emerging workplace and human resources issues, with topics including:
14 Jun 2018, Other, Toronto,
Canada
Key features of the new economy – digitalization and the use of data, automation and the Internet of Things – as well as the rise of new distribution channels pose challenges to businesses and government enforcers.
In association with

Mondaq Advice Centre (MACs)
Related Video
Up-coming Events Search
Tools