A brief overview of the actions the ACCC has taken this year in relation to each of its priorities shows how strongly it follows through in its stated areas of focus. 
When the ACCC's 2019 priorities are released early next year, the businesses or industries affected should be on notice that, if action has not already been instituted, it is likely to occur in the ensuing year. This is a regulator intent on delivering.
Take a look at our wrap-up of the ACCC's 2018 enforcement priorities and their actions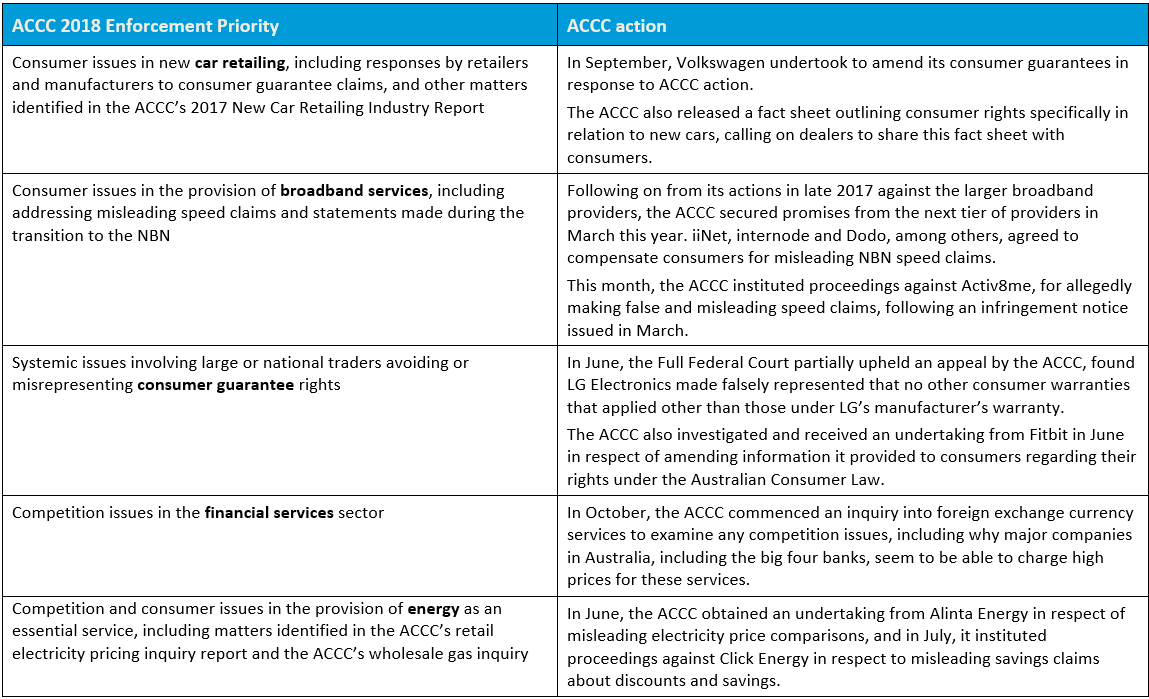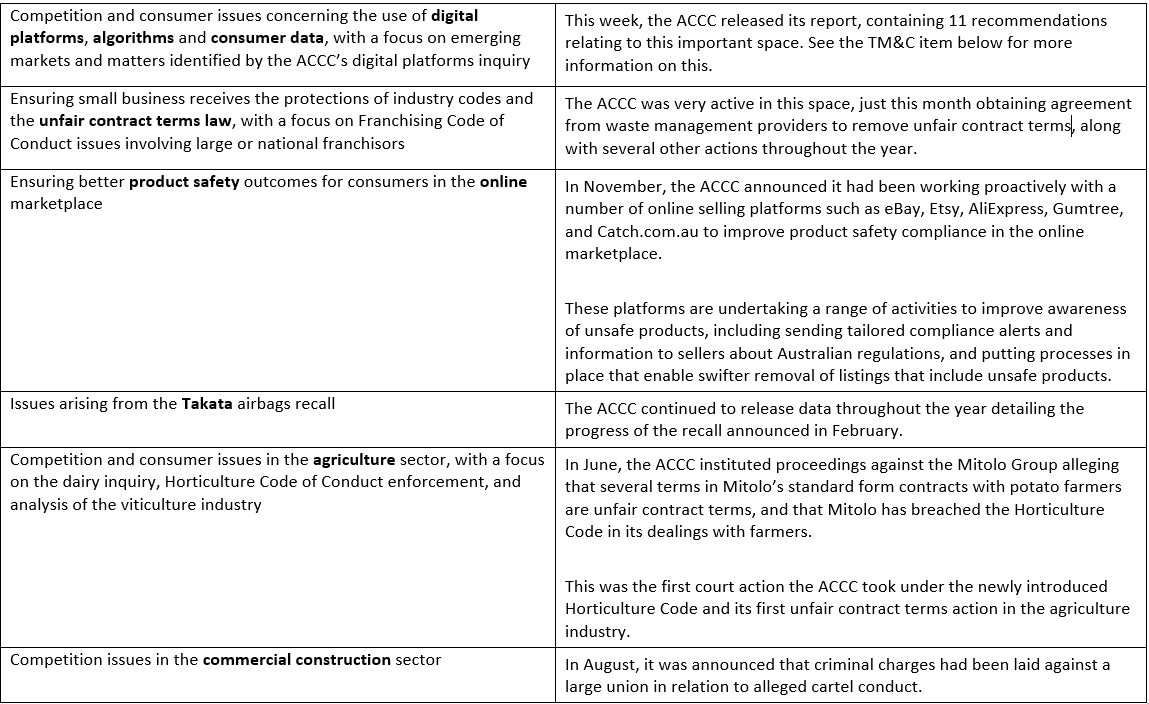 This publication does not deal with every important topic or change in law and is not intended to be relied upon as a substitute for legal or other advice that may be relevant to the reader's specific circumstances. If you have found this publication of interest and would like to know more or wish to obtain legal advice relevant to your circumstances please contact one of the named individuals listed.