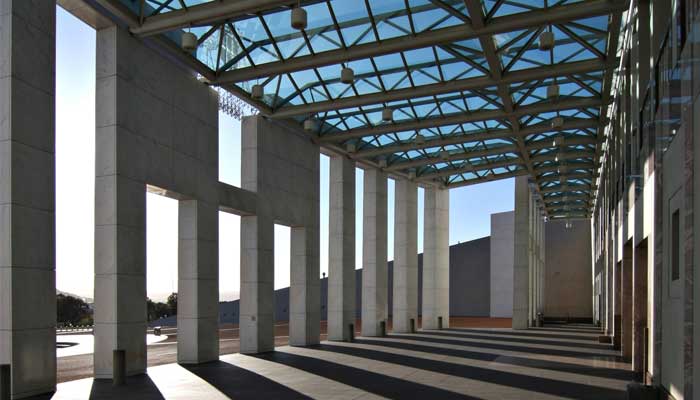 On 8 May 2014, ACT Attorney-General, Simon Corbell, announced the appointment of Stephen Walmsley, Linda Ashford, Dennis Cowdroy and David Robinson as acting judges to the ACT Supreme Court. The appointments are for a 12 month period.
Justice Walmsley served as a NSW District Court judge from 2001 to 2013. He was appointed as Senior Counsel (NSW) and Queen's Counsel (TAS) in 1998. Justice Walmsley served as a deputy president of the Medical Tribunal of NSW from 2003 to 2013, and has previously served as acting justice of the Supreme Court of NSW.
Justice Ashford is a retired judge of the District Court of NSW. Justice Ashford has held several other judicial appointments, including judge of the Compensation Court of NSW, acting judge of the Dust Diseases Tribunal, and commissioner of the Compensation Court of NSW.
Justice Cowdroy OAM QC retired as a Federal Court judge in March this year. He was previously a judge of the Supreme Court of the ACT. Justice Cowdroy was appointed Queen's Counsel in 1989 and became a justice of the Land and Environment Court of NSW from 1999 to 2006.
Justice Robinson was admitted as a barrister in 1978 and appointed as Senior Counsel in 2003. He has practiced principally in crime and common law. This practice has expanded into commercial, equity, trade practices, corporations and employment law. He has appeared before the High Court, NSW Supreme Court and NSW Court of Appeal and two royal commissions.
The newly appointed acting judges will initially hear matters during the Supreme Court's intense civil hearing listing period from 7 July 2014 to 22 August 2014.
During this period, civil hearings will be listed for a call over on the Monday of each week, with two of the acting judges available to commence hearings that week. Two hearings are therefore likely to run concurrently during this period. Given the large number of hearings, we expect Supreme Court hearings will be held between both the Supreme and Magistrates Court buildings. Hearings may also be held in the Federal Law Courts building on Childers Street.
The Attorney General also announced the re-appointment of special magistrates Maria Doogan and Kenneth Cush and the appointment of two new special magistrates, Ms Margaret Hunter OAM and Mr Dominic Mulligan. Ms Hunter was previously a senior crown prosecutor with the ACT Director of Public Prosecutions. Mr Mulligan was previously a temporary coroner in Western Australia and a practising barrister and solicitor. The special magistrates will serve concurrently as coroners.
Following the establishment of the ACT Industrial Court and the appointment of Chief Magistrate Walker as the Industrial Magistrate, we do not expect that the special magistrates will hear matters within the Industrial Court jurisdiction. However, they may be appointed as acting industrial court magistrates from time to time.
The content of this article is intended to provide a general guide to the subject matter. Specialist advice should be sought about your specific circumstances.