Australia

: Business Advisory Services to enhance business value

Business Advisory is a specialist division within Moore Stephens that focuses on enhancing business value, assisting management with strategic direction and achieving operational best practice.

The division works with businesses to identify growth pathways, maximise profit and efficiency and determine the resource mix required to support strategic objectives.

Our team works closely with clients and provide leadership and expertise on an as needs basis, either complementing the skills of the management group in a certain area or being able to provide a completely new perspective. Furthermore the team is adequately skilled to provide specialist resources for short term projects as required.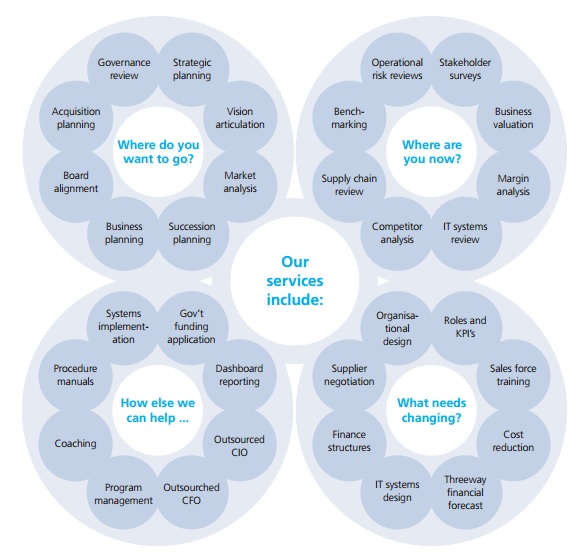 Register for Access and our Free Biweekly Alert for
This service is completely free. Access 250,000 archived articles from 100+ countries and get a personalised email twice a week covering developments (and yes, our lawyers like to think you've read our Disclaimer).
Some comments from our readers…
"The articles are extremely timely and highly applicable"
"I often find critical information not available elsewhere"
"As in-house counsel, Mondaq's service is of great value"
Mondaq Advice Centre (MACs)
Up-coming Events Search
Tools