Advantages of Investing in Farmland
Increasing global demand for food
Consistent long-term appreciation
Annual cash return
Non-volatile asset
Store of value
Why Uruguay?
Investor-Friendly Country:
Foreign and local investors treated equally
No limitations to ownership by foreign buyers
No currency exchange controls or forced conversion
Foreign currency can be used: Dollars, Euros, etc.
No restrictions or taxes when transferring money into, or out of the country (repatriation of capital)
Stability and Safety:
Latin America's safest country
Tops rankings in political and economic stability
Tops rankings in transparency and lack of corruption
No social turmoil: existence of middle class and Latin America's lowest income gap
Solid legal system with strong reputation for respect of contracts and private property
Why Farmland in Uruguay?
Most suitable country
Turnkey, easy investment to operate
Transparent market
A) Uruguay's Suitability
Non-degraded soil
Even rainfall year-round
World's largest aquifer beneath region
Temperate climate
Two crops per year (over long run, 1.7)
Competitive producer
No government intervention in the market
Developed land rental market
Uruguay: A Global Player
6th exporter of soybeans
5th exporter of dairy products
4th exporter of rice
5% of global beef exports
A country of 3 million feeding 50 million
Agricultural Suitability
South America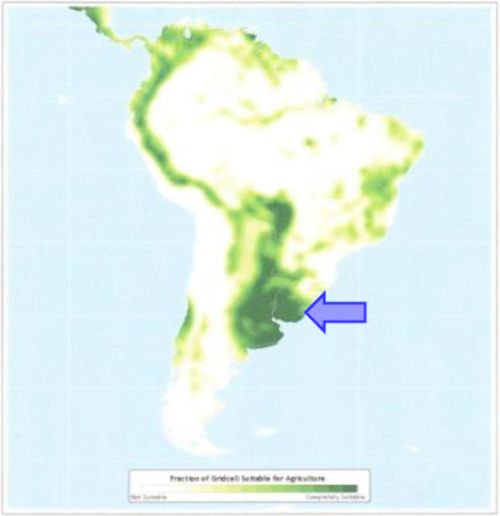 Source: Atlas of the Biosphere Center for Sustainability and the Global Environment University of Wisconsin - Madison
Global soil degradation, and where Uruguay stands
Global water shortage and where Uruguay stands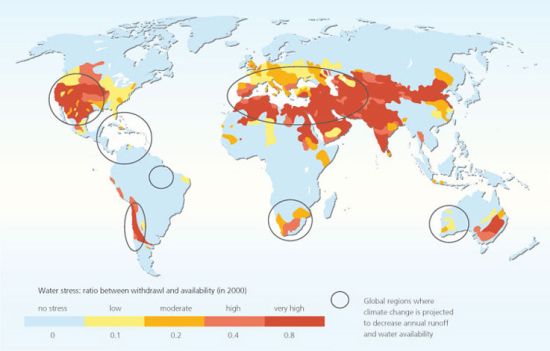 Source: Intergovernmental Panel on Climate Change, 2007
B) Turnkey, Easy Investment
The investor may farm the land directly...
Or have a farm management company handle every aspect of the operation...
Or lease out the land (there is a very liquid rental market for cropland)
C) Transparent Market for Land
The country is mapped, with soil types classified according to their productivity
Each type of soil is has a productivity index ("CONEAT" index)
The map is available online
Thus, land productivity is verifiable
To read this Report in full, please click here.
The content of this article is intended to provide a general guide to the subject matter. Specialist advice should be sought about your specific circumstances.