According to a recent report by the New York Times, allegations have surfaced that Facebook applies its Advertising Policies (on which we previously reported here) differently for ads featuring men versus women.  
The claim is that, when reviewing ads for acceptability for publishing on the Facebook platform, Facebook more often deems images of women as "sexually suggestive" and thus violative of their rules, than they do when evaluating ads featuring men in similar states of nudity.
Facebook prohibits adult content in ads, including "depictions of people in explicit or suggestive positions" and "activities that are overly suggestive or sexually provocative." The rules also extend to "implied nudity," "excessive visible skin" and images that are too focused on individual body parts "even if not explicitly sexual in nature." On Facebook's website, all of the examples showed women.
https://www.nytimes.com/2018/03/01/business/media/facebook-ads-gender.html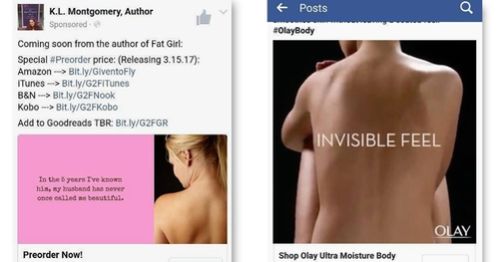 This alert provides general coverage of its subject area. We provide it with the understanding that Frankfurt Kurnit Klein & Selz is not engaged herein in rendering legal advice, and shall not be liable for any damages resulting from any error, inaccuracy, or omission. Our attorneys practice law only in jurisdictions in which they are properly authorized to do so. We do not seek to represent clients in other jurisdictions.