Mexican Energy and Infrastructure: What to Expect in 2019
Income and Expenses in the 2019 Federal Budget
The revenue budget estimated for 2019 is USD $277,601 million1, which represents 21.1% of Mexico's GDP. The main source of income continues to be tax revenues, whose collection represents 13.2% of the GDP. The oil revenues of 2019 will represent 19.8% of the total budgetary revenues in the country. The energy sector as a whole will be able to contribute 27.7% of the total federal revenue, with resources equivalent to USD $77,009 million. Pemex revenues are estimated to be 10.4% higher in real terms by the end of 2019.2
The public expenditure proposed for 2019 is USD $306,015 million, equivalent to 23.3% of the GDP
(6.0% higher in real terms than 2018). Sectors such as environmental, agricultural, and personal services and operating expenses reflect important cuts (reviewed below) in order to finance the emblematic programs of a new federal government. The expenditure on pensions increases 18.12% with respect to 2018, amounting to USD $51,813 million, which is equivalent to the entire amount expected to be collected with the value-added tax.
Budgets for Energy and Infrastructure
I. ENERGY
The public expenditure on energy is forecasted to be USD $58,462 million, which is 12.9% higher in real terms than 2018, representing 4.5% of the GDP and 19.1% of the entire federal budget. Hydrocarbons (essentially, oil and natural gas) are prioritized, Pemex being the main beneficiary (Pemex is expected to increase spending on its hydrocarbon economic infrastructure projects by 42.8%).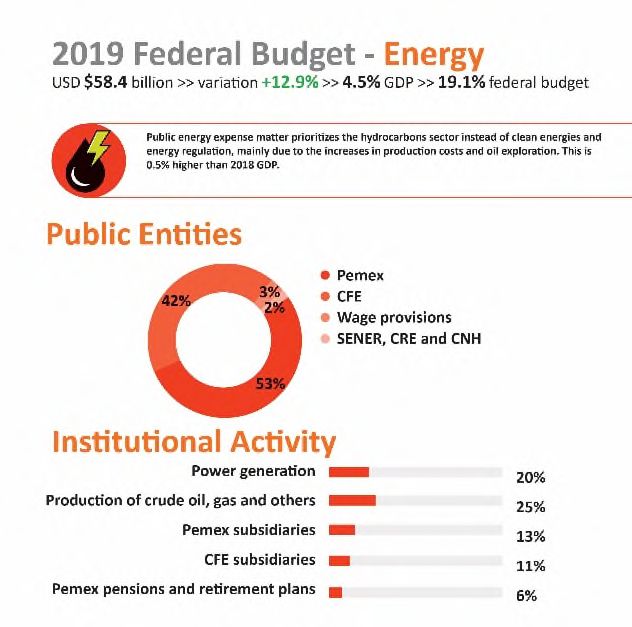 Figure 1. Centro de Investigación Económica y Presupuestaria, A.C., 2018.
Public spending on energy matters prioritizes the hydrocarbon sector, specifically exploration and refining. The electric sector, despite receiving more resources through CFE, allocates less capital to generation through clean energies (including nuclear and excepting hydroelectric) and transmission and distribution. In line with this, SENER prioritizes the hydrocarbon policy over the others, assigning 91.9% of its budget to this sector.
Public expenditure in the energy sector includes six departments and entities:
Pemex CFE
SENER CRE
CNH
"Branch 23" (where USD $2,741 million will be used to subsidize electric tariffs)
Pemex
The recently announced National Refining Plan (Plan Nacional de Refinación) and the National Plan for the Production of Hydrocarbons (Plan Nacional de Producción de Hidrocarburos) aim to increase the production of (1) petroleum to 1.86 million barrels per day (mbd) by 2022 and (2) oil to 2.2 mbd by 2022.
To meet these objectives, the Pemex budget will allocate USD $3,705 million to exploration and production of hydrocarbons and petroleum, of which USD $1,181 million will be used to explore new oil fields and USD $2,524 million will be used to produce oil, gas, petroleum and petrochemicals and to maintain facilities. Overall, the projects for hydrocarbon economic infrastructure, in addition to representing an increase of 42.8% in real terms, will represent 43.8% of the total budget of Pemex, unlike in 2018, when they made up 34.6% of that budget. (For more information about Pemex plans and projects for 2019, please refer to Appendix A.)
CFE
CFE saw its budget increase by 8%, with 200.3% more resources than in 2018 for infrastructure maintenance (USD $1,844 million). However, unlike with oil and gas infrastructure, the budget for electricity infrastructure projects decreased, reduced by USD $285 million from 2018 (a decrease of 21.6% in real terms). Additionally, these infrastructure projects lose weight with respect to the total budget, dropping from 5.8% to 4.2% of it.
Developing clean energy is one of the main ways that the electrical matrix will be decarbonized, and the National Electricity Plan (Plan Nacional de Electricidad) foresees taking advantage of the existing infrastructure by recovering hydroelectric plants. However, there is a decrease in resources for clean energy generation, transmission and distribution—altogether USD $693 million lower than in 2018. (For more information about CFE plans and projects for 2019, please refer to Appendix B.)
SENER
SENER is one of the departments with the highest budget growth, increasing its resources by 961.2% (in total, USD $1,433 million). The increase in resources resulted from the allocation of an additional USD $1,322 million to the Coordination of the Hydrocarbon Energy Policy Program (Programa de Coordinación de la Política Energética en Hidrocarburos).
However, the resources assigned to the Coordination of the Electricity Energy Policy Program (Programa de Coordinación de la Política Energética en Electricidad) decreased by 22.3%. Likewise, the resources for research and technological development in nuclear and electrical matters decreased by 16.1%, and the resources to conduct the energy policy decreased by 25.0%.
To view the full article, please click here
Visit us at mayerbrown.com
Mayer Brown is a global legal services provider comprising legal practices that are separate entities (the "Mayer Brown Practices"). The Mayer Brown Practices are: Mayer Brown LLP and Mayer Brown Europe – Brussels LLP, both limited liability partnerships established in Illinois USA; Mayer Brown International LLP, a limited liability partnership incorporated in England and Wales (authorized and regulated by the Solicitors Regulation Authority and registered in England and Wales number OC 303359); Mayer Brown, a SELAS established in France; Mayer Brown JSM, a Hong Kong partnership and its associated entities in Asia; and Tauil & Chequer Advogados, a Brazilian law partnership with which Mayer Brown is associated. "Mayer Brown" and the Mayer Brown logo are the trademarks of the Mayer Brown Practices in their respective jurisdictions.
© Copyright 2019. The Mayer Brown Practices. All rights reserved.
This Mayer Brown article provides information and comments on legal issues and developments of interest. The foregoing is not a comprehensive treatment of the subject matter covered and is not intended to provide legal advice. Readers should seek specific legal advice before taking any action with respect to the matters discussed herein.