The Fund Raising Process in Eight Stages
Raising capital in private equity is complex for any sponsor, in particular for first time funds. New managers are often surprised by all the moving parts involved in setting up a fund, from the length of time it takes to raise the capital, to navigating investor negotiations, right through to the complexities of a closing. This can be an intense and complicated process for new fund managers.
Proskauer's latest European/UK edition of First Time Funds breaks down the fund raising process into eight crucial stages. By focusing on the key considerations that sponsors will need to think about when raising a fund for the first time, the guide helps fund managers turn the challenges of raising a fund into opportunities for themselves and their investors.
Eight stages to first time funds:
Structuring
Terms & conditions
Marketing
Preparation of fund documentation
Internal arrangements
Investor negotiation
Closing
Post-closing
Request Proskauer's First Time Funds guide by completing the form below or contact a member of our market-leading Private Funds team.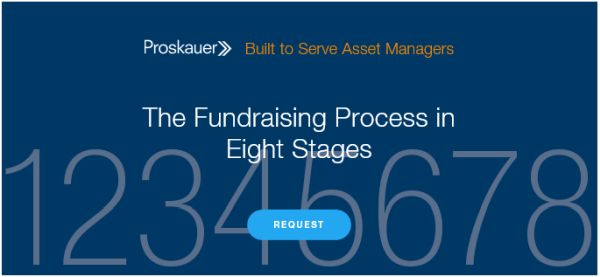 The content of this article is intended to provide a general guide to the subject matter. Specialist advice should be sought about your specific circumstances.