For this year's Earth Day, the Green Series is turning its attention to air pollution. It is estimated that over 9,000 Londoners die every year as a result of breathing toxic air! It has also been found that 24.6% of all educational establishments in London are in areas that breach the legal limit for NO2, which can have a serious impact on children's health. Approximately 50% of air pollution in the capital comes from road transport, and many actions have been taken to try and reduce the impact of cars on air quality. For example, the Ultra Low Emissions Zone (ULEZ) has recently come into effect, with the aim of reducing the number of cars on the roads. However, that doesn't mean technology doesn't have a part to play!
Here are some inventions looking to remove pollution from the air we breathe:
US2018250619 presents an attachment for vehicles (cars, buses, trains, taxis) that takes the energy of the vehicle and harnesses it to purify air. As the vehicle moves forward, the air becomes trapped in the chambers of the attachment, which uses the principles of fluid dynamics to separate smog particulates from air. These smog particulates are then trapped in the attachment to be cleaned out, whilst the clean air can freely flow out.
JPS57162628 aims to remove sulphuric acid mists from the air by pumping air through a heated filter. Solid particles are captured using an initial filter, after which the sulphuric acid mists are condensed and captured. The collected sulphuric acid is then stored until it can be removed, whilst any remaining gaseous components such as steam are pumped back out of the system.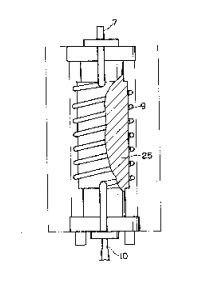 Finally, US2015330945 is an air filter that gives an electric charge to particulates in the air depending on their measured size. By doing this, the invention can sort the particles into groups by size through applying an electric field to the air flowing through the filter. These particles can then also be removed from the air, and the filtered air allowed to flow out of the filter. Once sorted, the invention can measure the concentrations of different particles that have been separated from the air.
The content of this article is intended to provide a general guide to the subject matter. Specialist advice should be sought about your specific circumstances.