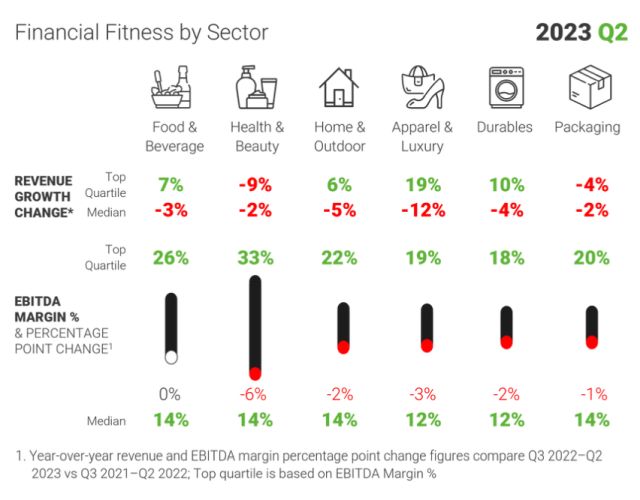 Median revenue growth over the last four quarters consistently decreased across all CP sectors, a reversal from the Q1 view. Consumers remain under pressure from inflation, rising personal credit card debt (10 yr. high), and depleted pandemic savings – while recent July retail sales showed resilience, at some point these trends impact purchasing power and propensity to spend. On the margin side, CP companies continue to feel the effects of labor shortages as unemployment remains historically low, elevated costs with the PPI slightly higher than expected, and the increased challenge of taking additional pricing actions. With macro headwinds impacting sector financials going into the second half, CP companies will need to react quickly to reverse the trend.
On a monthly basis, AlixPartners charts sales, sentiment and supply chains in consumer-facing businesses. Learn more about the Consumer Products Corner newsletter and read previous articles, here.
The content of this article is intended to provide a general guide to the subject matter. Specialist advice should be sought about your specific circumstances.