On 25 January 2021, we held a webinar looking at the top 10 things for employers to know about in 2021. Here you can access the BDBF 2021 Roadmap for HR, which covers the key actions points from the webinar. Each action point has been given a "red, amber, green" rating to help you prioritise your activities for the year ahead.
To view the PDF guide please click on the image below: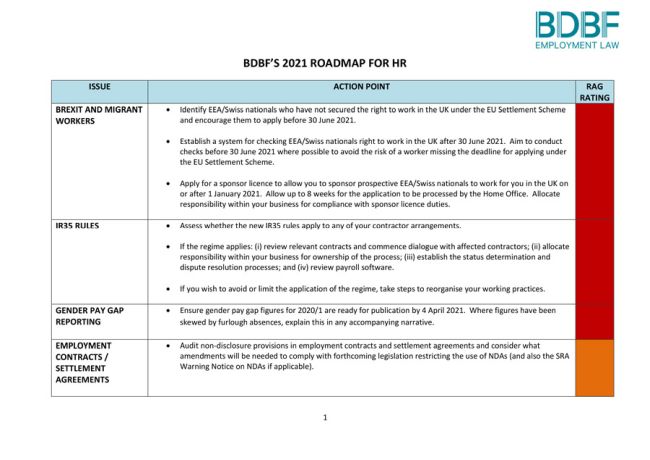 The content of this article is intended to provide a general guide to the subject matter. Specialist advice should be sought about your specific circumstances.