The introduction of the GDPR on 25 May 2018 caused a widespread re-think about data protection and privacy rights. From individuals being more aware of their rights, to corporate institutions working hard to ensure compliance and avoid the hefty new penalties the regulations can impose, data protection has undoubtedly been at the forefront of people's minds since May 2018. At the heart of these changes, from the UK's perspective, is the Information Commissioner's Office (the "ICO"), who are the supervisory authority responsible for overseeing all data protection concerns and processing based in the UK. A year after coming into effect, we've taken a look at the impact that the GDPR has had on the ICO and its activities, looking at key differences between the years before and after the regulations were introduced.
Click image to enlarge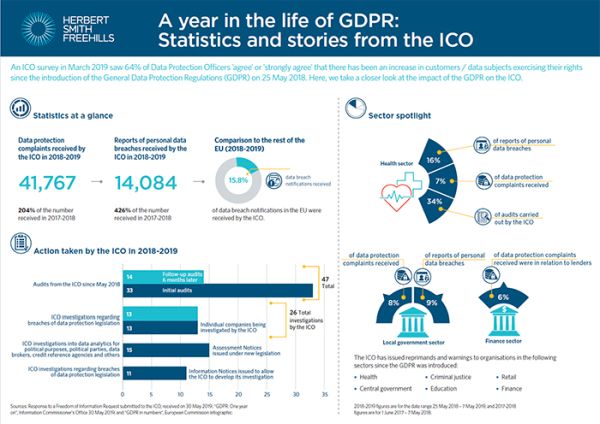 The content of this article is intended to provide a general guide to the subject matter. Specialist advice should be sought about your specific circumstances.