T.C. Ulaştırma ve Altyapı Bakanlığı Kıyı Emniyeti Genel Müdürlüğü tarafından Kılavuzluk, Römorkör ve Diğer Hizmetler Tarifesi ile Fener ve Tahlisiye Ücretleri Tarifeleri, 01.07.2023 tarihinden itibaren uygulanmak üzere yeniden düzenlenmiştir. Buna göre yeni fiyat tarifeleri ile eski fiyat tarifelerini gösteren tablolar aşağıda dikkatlerinize sunulmaktadır.
a. Kılavuzluk Römorkör ve Diğer Ücretler Tarifesi Değişiklik Tabloları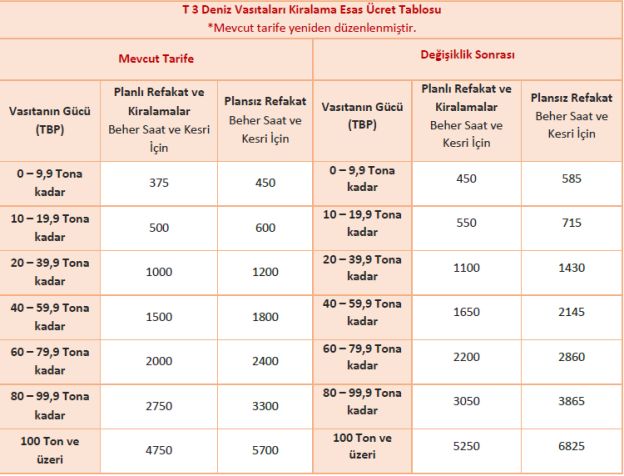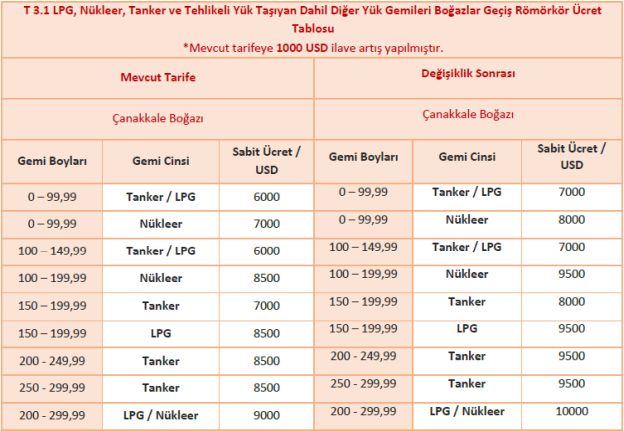 b. Fener ve Tahsiliye Ücret Tabloları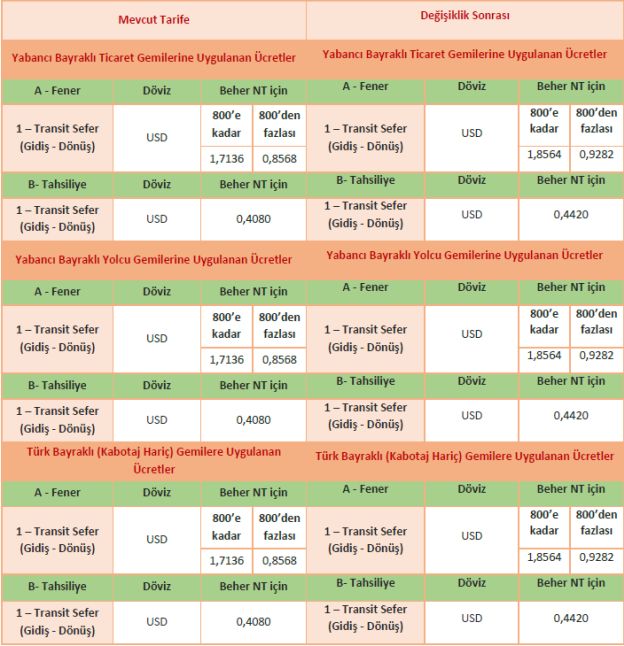 The content of this article is intended to provide a general guide to the subject matter. Specialist advice should be sought about your specific circumstances.