As it is known, in accordance with the Board Decision dated 24.01.2019 and numbered 2019/10, in case of a personal data breach, a notification should be made to the Authority by using Data Breach Notification Form as per the Board Decision.
According to the announcement made by the Authority on 06.01.2020, Personal Data Breach Notification that previously expected to be sent by paper mail can now be made on the internet at ihlalbildirim.kvkk.gov.tr.
As you can also see in the image below, the system allows you to create a notification, query a previous notification and update the notification.
In addition, the Authority published a guidelin and presented the subject to the information of data controllers. The Guideline on the Personal Data Breach Notification can be accessed here.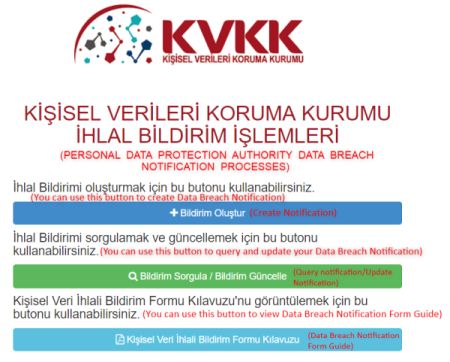 The content of this article is intended to provide a general guide to the subject matter. Specialist advice should be sought about your specific circumstances.