Artık hayatımızın önemli bir parçası haline gelen cep telefonlarından takip ettiğimiz üzere telefonlarda kullanılan SIM kartlarının boyutu zamanla küçüldü. Mini SIM, Mikro SIM, Nano SIM derken günümüzde artık cep telefonlarında, nano SIM girişi yuvasından çok daha küçük bir alana ihtiyaç duyan gömülü SIM (embedded SIM – eSIM) kart teknolojisine adım atıldı. Uzaktan programlanabilir SIM olarak da anılan eSIM kartları, hizmet paketi satın almak için mobil operatörün mağazasına girme zorunluluğunu ortadan kaldırdığı ve uluslararası dolaşım ücretlerini bertaraf ettiği için abonelere büyük faydalar sağlıyor. Şöyle ki, aboneler telefonlarında ilgili menüye girip operatörler tarafından oluşturulan QR kodunu taratarak yeni bir hizmet paketi satın alabiliyor. Benzer şekilde, yurtdışına çıktıklarında da bir mağazaya gitme gereksinimi duymadan yabancı operatörler tarafından sağlanan uygun tarifelerden birini çevrimiçi olarak telefonlarına yükleyerek kullanmaya başlayabiliyorlar. Bu özellikler aynı zamanda abonelerin bir operatörden diğerine geçmesini de kolaylaştırarak mobil operatörler arasındaki rekabeti canlı tutuyor.
"eSIM günlük hayatımıza etki eden pek çok cihazda bulunuyor."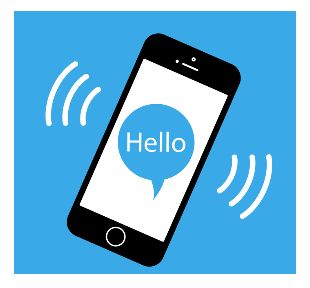 Sayısız nesnenin birbirine bağlanarak haberleşmesi ve bilgi paylaşması yoluyla akıllı bir ağın oluşmasını ifade eden nesnelerin interneti (Internet of Things – IOT) tam da bunu gösteriyor: eSIM teknolojisinin kullanımı aslında düşündüğümüzden daha da yaygın. Uzaktan programlanabilir SIM teknolojisi henüz Türkiye'de yaygın olarak kullanılmasa da akıllı saatler, trafik ışıkları, klimalar, arabalar ve daha pek çok nesnede gömülü SIM kart bulunuyor. Bu cihazlarda bulunan eSIM teknolojisi; telefona ihtiyaç duymadan akıllı saatlerle arama yapmamızı, klimayı cep telefonumuzla kontrol ederek oda ısısını ayarlamamızı, farklı bölgelerdeki trafik ışıklarından alınan bilgiler doğrultusunda trafiğin düzenlenmesini, kazaların önlenmesini ve arabayla seyir halindeyken acil bir durum meydana geldiğinde gerekli yardımı alabilmemizi sağlıyor. 
Nesnelerin interneti kavramının hayatımızdaki yeri ve önemi her gün daha fazla artarken söz konusu teknolojinin belirli kurallar çerçevesinde düzenlenmesi ihtiyacı da kaçınılmaz hale geliyor. Türkiye'de eSIM teknolojisinin kullanımını düzenleme görevi ve yetkisi ise Bilgi Teknolojileri ve İletişim Kurumu'na (BTK) ait. Dünyada uzaktan programlanabilir SIM teknolojilerin kullanımına yönelik gelişmeler devam ederken BTK da yakın tarihli kararıyla1 Türkiye'de kullanılmak üzere imal edilen veya Türkiye'ye getirilen cihazların yerli mobil işletmeciler tarafından kontrol edilebilecek şekilde programlanabilir olmasına ve bu cihazlara yalnızca bu işletmecilerin profillerinin yüklenebilmesine karar verdi.
BTK bu kararıyla aynı zamanda eSIM teknolojisinin kullanılabilmesi için gerekli ekipman ve yazılımlar da dahil tüm yapı, sistem ve depolama birimlerinin, Türkiye'de yetkilendirilen işletmeciler tarafından veya tüm sorumluluk yine işletmeciye ait olmak üzere alt yükleniciler tarafından Türkiye'de tesis edilmesi zorunluluğunu getirdi. Buna göre işletmeciler bu teknolojinin kullanılmasıyla elde edilen tüm verinin Türkiye sınırları içerisinde tutulmasından da sorumlu olacak. Söz konusu altyapının ise 29 Şubat 2020 tarihine kadar BTK tarafından belirlenecek yerlerde kurulması ve sistemin bileşenleri için yerli malı belgesi alınması gerekiyor. BTK kararı ile son olarak, söz konusu cihazların uluslararası dolaşım marifeti ile veri hizmeti alması – pek çoğumuzun bildiği üzere IMEI kayıt süresi olan – 120 gün ile sınırlandırılıyor.
"Yeni düzenleme en çok da halihazırda daralma yaşanan otomotiv sektörünü etkiliyor."
eSIM'lerin en yaygın kullanıldığı alanlardan biri ise otomobiller. Günümüzde pek çok otomobilde, seyir halinde bir kaza yaşanması, aracın yoldan çıkması ve benzeri durumlarda otomatik olarak 112 Acil Çağrı Servisi'ni arama imkânı sunan gömülü SIM teknolojisi bulunuyor. Hatta eCall (Emergency Call) olarak adlandırılan bu hizmet, Avrupa Parlamentosu'nun ilgili düzenlemeyi kabul etmesi ile Avrupa'da ve Türkiye'de zorunlu hale geldi. Buna göre, 31 Mart 2018 tarihinden itibaren üretilen ve Türkiye'de ilk kez tip onayı2 alacak olan otomobillerde bu hayat kurtarıcı sistemin yer alması zorunlu hale geldi. Dünyaca ünlü otomobil üreticileri tarafından imal edilen bu yeni otomobillere ise global SIM kartı entegre edildi. eSIM teknolojisinin kullanılmasında korumacı bir politika izleyen BTK ise bu dönemde aldığı kararıyla3 Avrupa'da "hayat kurtarıcı teknoloji" olarak anılan eCall sistemlerinde yerli SIM kartı kullanılması zorunluluğu getirdi. Buna göre bu hizmeti verecek olan sunucuların (server) da Türkiye'de yerleşik olması zorunlu tutuldu.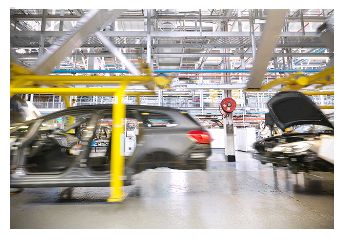 "Aramızda kalsın: Türkiye'ye bir süredir üretilen yeni modellerin hiçbiri gel(e)miyor."
BTK'nın söz konusu kararından bu yana, 1 Nisan 2018 tarihinden itibaren üretilip ilk kez tip onayı alınan yeni araba modellerinin hiçbiri Türkiye'ye gelmedi. Hâlihazırda Türkiye'de satılmakta olan otomobiller ise bu tarihten önce üretilen ve stokta bulunan eski araçlar. Çünkü BTK'nın kararını takiben eCall sisteminin Türkiye'de piyasaya arz edilen araçlarda kullanılması için araca yerli SIM kart entegre edilmesi yetmiyor. Dünyaca ünlü yabancı otomobil üreticilerinin Türkiye'de ortak sunucular kurması da şart, bu da yüksek miktarda bir yatırım gerektiriyor.
Hal böyleyken BTK'nın bu ay yayınladığı kararıyla işletmecilere ve otomobil üreticilerine gerekli altyapının kurulması için 2 yıllık bir süre verilmiş oldu. Ancak, Türkiye otomobil pazarında önemli bir küçülmenin yaşandığı bu dönemde otomobil üreticilerinin Türkiye'de bu yatırımı yapmak isteyip istemeyeceği belirsiz. Bir süredir Türkiye'ye yeni modellerin gelmiyor olması ise iyiye işaret değil. eCall hizmetini de içeren yeni araba modellerinin Türkiye'de kullanılabilir hale getirilebilmesi için gözler BTK ile bir süredir bu konuya ilişkin çözüm arayışında olan Sanayi ve Teknoloji Bakanlığı üzerinde.
Footnotes
1 Bilgi Teknolojileri ve İletişim Kurulu'nun 12.02.2019 tarih ve 2019/DK-TED/053 no'lu kararı.
2 Tip onayı, T.C. Sanayi ve Teknoloji Bakanlığı tarafından yayınlanan tekerlekli araçlar ile bu araçlarda kullanılan bazı aksamların, Yönetmelikler (Direktifler) ve Teknik Düzenlemelere (Regülasyonlar) göre uygunluğunun onaylanmasını ifade etmektedir. Bakanlık adına deney ve kontrolleri yapmak üzere Türk Standartları Enstitüsü (TSE) Teknik Servis olarak atanmıştır.
3 Bilgi Teknolojileri ve İletişim Kurulu'nun 22.01.2018 tarih ve 2018/DK-YED/27 no'lu kararı.
The content of this article is intended to provide a general guide to the subject matter. Specialist advice should be sought about your specific circumstances.