Avrupa Birliği'nin (AB) Dikey Anlaşmalar Tebliği'ne ilişkin Ekim 2018 tarihinde başlayan değişiklik sürecinde yeni gelişmeler yaşandı. On yıla yakın bir süredir uygulanan mevcut tebliğ, Mayıs 2022 itibari ile yürürlükten kaldırılacak. Komisyon, grup muafiyeti eşikleri, internet satışları gibi konuları ele alarak yeni tebliği dijital çağa uygun hale getirmeyi hedefliyor.
Geçtiğimiz ay, tedarik ve üretim zincirinin farklı seviyelerinde faaliyet gösteren teşebbüsler arasında yapılan dikey anlaşmalara AB rekabet kurallarının nasıl uygulanacağını düzenleyen Dikey Anlaşmalara İlişkin Grup Muafiyeti Tebliği'nin revize edilmesine dair kamuoyundan görüş alınmıştı. Geçtiğimiz günlerde ise, ERA Avrupa Hukuku Akademisi'nde "Dikey Sınırlamalar: Güncel Konular ve Zorluklar" başlıklı bir konferans düzenlendi. mlex'de haber olan bu konferans kapsamında, yeniden satış fiyatının belirlenmesi (YSFB), seçici dağıtım sistemleri ve en çok kayrılan müşteri (EKM) koşulu olmak üzere dağıtım faaliyetini ilgilendiren tartışmalı konular ele alındı. Konferansa ayrıca, Komisyon'un rekabet politikası yetkilisi Mariele Scholz da katkı sağladı.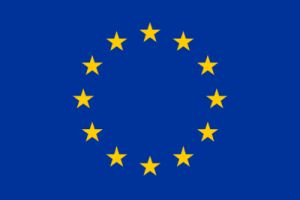 Scholz'un yorumlarından ilki EKM koşulu ile ilgiliydi. Scholz, EKM koşulunun önemli ve tartışmalı konular arasında yer aldığını belirtti. Hatırlatma yapmak gerekirse, EKM koşulu, sağlayıcı tarafından, diğer alıcılara önerilen en uygun fiyat ve sözleşme koşullarının, sözleşme tarafı alıcıya da önerilmesi yükümlülüğünü ifade etmektedir. AB içinde en önemli görüş ayrılığı, EKM koşuluna ilişkin yaklaşımlarda görülüyor. Özellikle Booking.com ve Expedia gibi seyahat siteleri, 'geniş EKM' koşulu uygulayarak otellerin başka platformlara daha uygun koşullar sunmasını engelliyor. Ancak, bu uygulama, birçok ulusal otorite tarafından ihlal olarak kabul ediliyor. Öte yandan otellerin kendi web sitelerinde sundukları koşulları platformlar için de sunmalarına dair 'dar EKM' koşuluna ise daha sıcak bakılıyor. Fakat yakın tarihte, benzer bir koşul, Alman rekabet otoritesi tarafından ihlal olarak kabul edilmişti. Tüm bu gelişmeler, "tartışmada hareketliği" göstermekle birlikte, EKM koşulunun uyumlu şekilde uygulanma zorunluluğunu da beraberinde getiriyor.
Konferansta ayrıca, küçük ve orta ölçekli işletmeler için dağıtım kurallarının karmaşıklığına ilişkin endişeler de dile getiriliyor ve bunların uygulanabilir bir şekilde düzenlenmesi gerektiği belirtiliyor. Scholz, birçok teşebbüsün, seçici dağıtım sistemlerinde uyguladığı kuralların gidişatının endişe verici olduğunu söylüyor. Söz konusu kurallar marka sahiplerinin mağazaların görünümünden, müşteri hizmetlerine, hangi ürünlerin çevrimiçi ve çevrimdışı satılacağına kadar birçok konuda kontrol imkânı veriyor. Buradaki temel eleştiri, mevcut kuralların serbestliğinin marka sahiplerinin koşulları belirlerken çok kısıtlayıcı olmalarına yol açtığı yönünde.
Öte yandan, YSFB uygulamalarının bütüncül bir yaklaşımla yasaklanmasının günümüz ekonomisinde hala geçerli olup olmadığı da konferansta sorgulan konular arasında yer alıyor. Scholz ise, Komisyon'un bu konudaki takdir yetkisinin önceki içtihat ve emsaller ile sınırlı olduğunu belirtiyor.
Hatırlatmak gerekirse, Türkiye'de Mart 2018'de hazırlıkları iki yıla yakın süren ve yukarda tartışılan konuları içeren "Dikey Anlaşmalara İlişkin Yeni Kılavuz" güncellenmişti. Yeni kılavuz, özellikle internet üzerinden yapılan satışlar bakımından ve EKM koşuluna ilişkin değerlendirmeler bakımından AB'deki bazı uygulamalara kıyasla yenilikler barındırmasıyla ön plana çıkmıştı.
Son olarak, AB'de değişiklikler için öngörülen takvim ise şu şekilde: 2020 yılının ikinci çeyreğinde yeni tebliğe ilişkin çalışma belgesi yayınlanacak ve mevcut tebliğin yürürlükten kaldırılmasına kadar geçen zamanda ise etki analizi yapılacak.
The content of this article is intended to provide a general guide to the subject matter. Specialist advice should be sought about your specific circumstances.