Meer dan 18 maanden nadat Rusland Oekraïne op 24 februari 2022 binnenviel, blijft de oorlog de regio teisteren. Marion Mercadier bekijkt de oorlog vanuit het merkenrecht.
Wat kunnen we leren over de situatie in Oekraïne vanuit het perspectief van merkdepots? 
Allereerst kan worden genoteerd dat het Oekraïense Instituut voor Intellectuele Eigendom (Ukrpatent) fulltime blijft werken, terwijl het ook humanitaire hulp en bijstand biedt aan zijn werknemers en mensen in nood. Directeur-generaal Andrew Kudin van Ukrpatent verklaarde in zijn persbericht van 1 maart 2022:
"Wij willen u ervan op de hoogte brengen dat Ukrpatent tijdens deze uiterst moeilijke periode voor het land, tijdens de militaire agressie van de Russische Federatie tegen Oekraïne, die de reden werd voor de afkondiging van de staat van beleg [...], voltijds blijft werken en alle nodige functies blijft vervullen en het staatssysteem voor de wettelijke bescherming van intellectuele eigendom ononderbroken operationeel houdt [...]. ...] Wij veroordelen de agressie van de Russische Federatie tegen ons land en aangezien de Strijdkrachten van Oekraïne de onafhankelijkheid, soevereiniteit en territoriale integriteit van ons land verdedigen, doet Ukrpatent van zijn kant alles om het land te beschermen op het gebied van intellectuele eigendom als een concurrerende instelling voor de wereld".
Naast brieven van steun die naar Ukrpatent zijn gestuurd, hebben verschillende IE-bureaus uitzonderlijke maatregelen genomen, zoals het verlengen van officiële termijnen voor Oekraïense merkhouders. 
Wat zeggen de laatste depotcijfers ons?
Ukrpatent geeft aan dat het zijn activiteiten wil voortzetten om de bescherming van IE-rechten te garanderen, ondanks de voortdurende uitdagingen. In zijn laatste activiteitenverslag (4 september 2023) meldt het kantoor een stijging van 51,2% van de ingediende IE-rechten in de eerste helft van 2023 in vergelijking met de eerste helft van 2022, met prestaties die dicht bij hun activiteit van voor de oorlog liggen.
Officiële termijnen zijn opgeschort tot het einde van de staat van beleg, die onlangs werd verlengd tot 15 november 2023.
Wat kunnen we leren van de geregistreerde handelsmerken?
Zoals bij elke belangrijke gebeurtenis heeft de situatie in Oekraïne geleid tot een stijging van het aantal aan de oorlog, en steun voor de bevolking gerelateerde handelsmerkaanvragen. Onder de handelsmerken die ter ondersteuning van Oekraïne zijn geregistreerd, zijn de volgende tekens vermeldenswaardig:

(EU trademark no. 018788204 – Geregistreerd)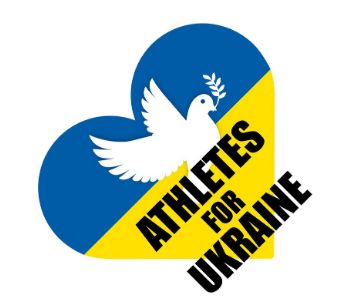 (EU trademark no. 018741367 – Geregistreerd)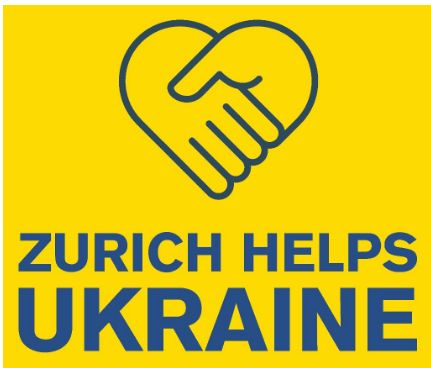 (Swiss trademark no. 785894 – Geregistreerd)
 #HelpUkraineNow (Canadian trademark no. 2189873-00 – Geregistreerd)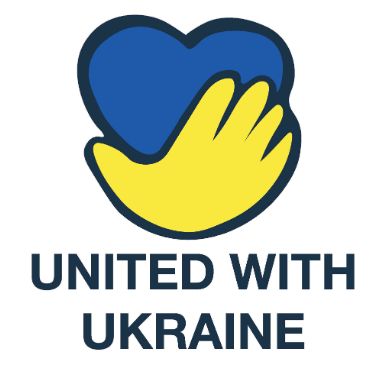 (UK trademark no. UK00003774151 – Geregistreerd)
Andere handelsmerkaanvragen zijn geweigerd, bijvoorbeeld:
BE BRAVE LIKE UKRAINE (Amerikaans handelsmerk nr. 97498168 - geweigerd)
I HELP UKRAINE (Portugees handelsmerk nr. 2 682335 - geweigerd)
Ook zijn er opvallende handelsmerken gedeponeerd van bijvoorbeeld afbeeldingen van Russische en Oekraïense presidenten:

(EU trademark no. 018664926 – Geregistreerd)

(EU trademark no. 018666817 – Geregistreerd)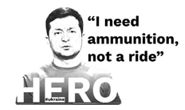 (EU trademark no. EU No. 018666857 – Ingediend)
Onlangs werd in Amerika de aanvrage voor het woordmerk I DONT NEED A RIDE I NEED GUNS & AMMUNITION (Amerikaans merk nr. 97297547) aanvaard en gepubliceerd voor oppositie. Het merk werd gedeponeerd voor diensten in klasse 40 (behandeling van materialen; recyclage van afval en vuilnis; luchtzuivering en behandeling van water; drukkerijdiensten; bewaring van voedsel en dranken).
Geen onderscheidend vermogen of inbreuk op de openbare orde?
Bij bestudering van de weigeringen wordt duidelijk dat IE-bureaus een aantal van deze nieuwe merkaanvragen weigeren op basis van gebrek aan onderscheidend vermogen of inbreuk op de openbare orde/moraliteit. Dit komt in grote lijnen overeen met de positie die we bijvoorbeeld in Frankrijk hebben gezien voor de 'Je suis Charlie' handelsmerken. 
Opvallende weigeringen zijn onder andere: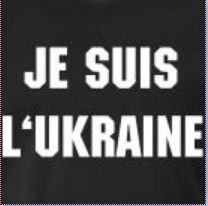 (German trademark no. 3020222094006A – geweigerd wegens gebrek aan onderscheidend vermogen)

(EU trademark no. 018672791 ingediend door de Dienst bewaking van de staatsgrenzen van Oekraïne - geweigerd wegens strijd met de openbare orde en goede zeden)
Het EUIPO gaf een interessante rechtvaardiging voor deze laatste weigering, gebaseerd op de politieke context, en legde uit;
"Het relevante publiek zou het teken opvatten als strijdig met geaccepteerde moraliteitsprincipes, omdat het probeert financieel gewin te halen uit wat universeel wordt aanvaard als een tragische gebeurtenis, namelijk de invasie van Oekraïne door de Russische Federatie [...] het teken was de laatste mededeling die werd gedaan tijdens de Russische aanval van februari 2022 op Slangeneiland in de territoriale wateren van Oekraïne, wat niet kan worden beschouwd als een gebeurtenis voor het promoten van de verkoop van goederen en diensten.
"De gevolgen van de oorlog in Oekraïne voor de EU strekken zich uit tot inflatie, import van vloeibaar aardgas (LNG) (met gevolgen voor energie en transport), stijging van de defensie-uitgaven, vluchtelingenstroom uit Oekraïne over Europa, tekort aan grondstoffen en negatieve gevolgen voor opkomende en ontwikkelingslanden. Daarnaast is het algemeen bekend dat de oorlog heeft geleid tot de dood van duizenden soldaten en duizenden burgerslachtoffers".
Er werd beroep aangetekend tegen de weigering.
Dezelfde argumenten werden gebruikt door het EUIPO in zijn beslissing om het merk PUT PUTIN IN (n°018843822) wat vertaald kan worden als 'Putin in jail' te weigeren.
De opkomst van "Zelensky" en "Putin" jurisprudentie
Het EU-merk Zelenskyo's (n°018819727) dat met name producten op basis van granen in klasse 30 aanduidt, werd ook geweigerd als zijnde in strijd met de goede zeden. 
In zijn beslissing gaf het EUIPO aan dat het relevante publiek in de EU zal begrijpen dat dit teken verwijst naar de Oekraïense president Volodymyr Zelensky en dat het merk zou kunnen worden opgevat als financieel voordeel halen uit een situatie die "universeel wordt aanvaard als een tragische gebeurtenis (Oekraïense oorlog). Bijgevolg komt het teken niet in aanmerking voor inschrijving overeenkomstig artikel 7, lid 1, onder f), van de EUTMR."
Dit soort "Zelensky"-jurisprudentie is ook terug te vinden in soortgelijke beslissingen van andere IE-bureaus, zoals het VK en Duitsland die respectievelijk de ZELENSKYY handelsmerken (VK handelsmerk nr. W00000001723874) en ZELENSKY VODKA (Duits handelsmerk nr. 3020220067532) weigerden wegens gebrek aan onderscheidend vermogen.
Ondertussen is de aanvraag voor het Amerikaanse merk F... PUTIN (nr. 97287065) voor wodka in klasse 33 geweigerd wegens gebrek aan onderscheidend vermogen, waarbij het USPTO uitlegde: "deze term of zin is een veelgebruikte boodschap om minachting voor Vladimir Poetin over te brengen."
Een Amerikaanse aanvrage voor het handelsmerk PUNCH PUTIN (nr. 97301603) wordt momenteel beoordeeld door het Amerikaanse merkenbureau.
Andere merkaanvragen voor (minder beledigende) steunbetuigingen zijn ook geweigerd. Het volgende teken werd bijvoorbeeld geweigerd door de Estse, Moldavische en Duitse IE-kantoren wegens gebrek aan onderscheidend vermogen en als verwijzing naar de oorlog:
Het Duitse octrooi- en merkenbureau verklaarde: "het handelsmerk dat de voortdurende Russisch-Oekraïense oorlog met zijn ontelbare slachtoffers en het eindeloze lijden verheerlijkt, is in strijd met aanvaarde moraliteitsprincipes/is in strijd met de openbare orde".
Ook het Estse Octrooibureau oordeelde : "Gezien de figuratieve elementen en het merk als geheel kan het merk worden geassocieerd met oorlog en met de daarmee verband houdende en voortdurende tragische gebeurtenissen in Oekraïne, daarvoor is het niet geschikt om te worden gebruikt voor commerciële en zakelijke doeleinden".
Wat onthullen deze merk weigeringen?
Natuurlijk is het begrijpelijk om te zien dat IE-bureaus merken weigeren die zijn geregistreerd in de context van de oorlog in Oekraïne wegens gebrek aan onderscheidend vermogen en/of schending van de openbare orde en goede zeden. We zien in deze beslissingen echter een politiek aspect en standpunt, wat een tamelijk ongebruikelijk element is in beslissingen met betrekking tot het merkenrecht. 
De afwijzingen bieden ook de gelegenheid om twee belangrijke voorwaarden voor de geldigheid van een merk in herinnering te brengen, namelijk;
- het gekozen teken moet onderscheidend vermogen hebben; en
- het gekozen merk mag niet in strijd zijn met de regels van openbare orde en goede zeden. Zoals we hier hebben uitgelegd, kan dit criterium in veel situaties worden toegepast.
The content of this article is intended to provide a general guide to the subject matter. Specialist advice should be sought about your specific circumstances.