Trademarks can be divided into two main groups: traditional and non-traditional trademarks. Although both types of trademarks have the purpose of identifying goods or services, the difference between them lies in the fact that traditional trademarks are marks that are visually perceived as letters, numbers, words or drawings, while non-traditional trademarks are marks that can also be perceived by any other sense.
All trademarks must meet the indispensable requirements for registration, which are distinctiveness, perceptibility and the possibility of being represented graphically. 1
Within the non-traditional trademarks we find gesture trademarks, which are made up of a distinctive body gesture. In order to be registered, it is necessary that the gesture or movement be represented by means of a motion trademark, in a single image or sequential images. As well as a description that explains the movement that makes up the body gesture so that the nature of the applied for trademark can be understood.
The National Service of Intellectual Rights ("SENADI") granted registration of the first gesture trademark in Ecuador on February 17, 2023. It is the "Gesto Manual" trademark owned by Société Des Produits Nestlé, which consists of the insertion of the index finger in the creamy center of a ring-shaped cookie, as shown below: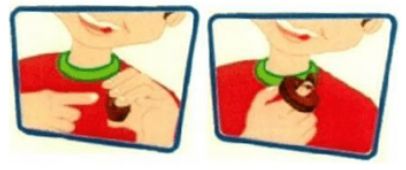 The registration of trademark Gesto Manual was previously granted in different jurisdictions, including countries within the Andean Community. With this granting resolution, SENADI takes a significant step in the analysis of non-traditional trademarks, since it paves the way for a better protection of intellectual property rights.
Footnote
1 Court of Justice of the Andean Community, Process 120-IP-2021
The content of this article is intended to provide a general guide to the subject matter. Specialist advice should be sought about your specific circumstances.