In this article, we'll discuss Elon Musk's interesting decision to rebrand Twitter (which he purchased for a highly leveraged USD44-billion in October 2022), to X or X Corp.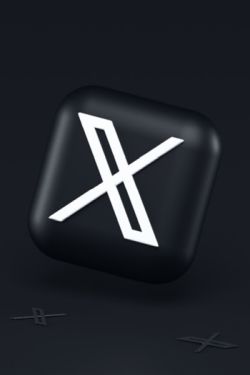 Image credit: Unsplash
Trade marks 101
In order to be registered, a trade mark must be distinctive. A trade mark may be inherently distinctive (for example a made-up word), or it may be a perfectly ordinary word that has become distinctive through use.
Single letter marks are tricky. The received wisdom is that it should not be possible to register an individual letter as a trade mark. Letters should be available to all, because...well there are a lot of people out there, and there are only 26 letters to choose from! Yet, the law does recognise that a single letter mark can, in certain circumstances, become distinctive of a particular product – for example, if the single letter mark has been used extensively.
The policy is simple enough: a trade mark registration creates a monopoly and the Intellectual Property ("IP") authorities need to be circumspect when it comes to giving the nod to monopolies.
There are other possible issues around the letter X being used as a trade mark. The letter may have an undesirable connotation, as in the X-rated classification of adult movies. It may be in common use. It may infringe third party rights. Unsurprisingly IP lawyers have quite a bit to say about the X issue. Below follows a brief summary of such discussions in the UK, USA, and South Africa.
A view from the UK
IP law firm, Dehns, says that "the challenges X Corp may face following this re-brand are matters that trade mark attorneys often advise on...the importance of trade mark searches, the pitfalls of adopting a trade mark without conducting clearance searches, and why it may be best to avoid choosing a single letter as your brand name."
Dehns goes on to make these observations:
It's vital to do a clearance search before adopting any new trade mark.
X (once Twitter) does not appear to have filed trade mark applications for the mark X in the USA, the EU or the UK.
For X, Meta (once Facebook) is a serious competitor. Meta has a social media network called Threads, which does pretty much what X does.
Meta has a US registration for a stylised X for, inter alia, "providing internet chat rooms" and "online social networking services".
Microsoft has a registration for a stylised letter X for, inter alia, services that are not far removed from what X does, such as "providing on-line electronic bulletin boards for transmission of messages among computer users concerning video and computer games."
Microsoft has a UK registration for a stylised X for computer game software and video game consoles and remote-control units.
Jagex has a UK registration for a stylised X for "internet-based social networking services" and "online networking services accessible by means of downloadable mobile applications."
When you also factor in brands like Xbox, iPhone X, X Men, ITV X you can only come to one conclusion – there's a lot of people having X!
IP firm Mathys & Squire makes the point that the original trade marks, Twitter and the bird device, have considerable brand identity and global recognition. This makes the change of name "a high stakes gamble that could either redefine the company's future or jeopardise its hard-earned brand value."
A view from the USA
US trade mark lawyer, Josh Gerben, thinks that it's bonkers to cast aside an uber valuable asset like the trade mark Twitter in favour of something new. Especially when something new is as underwhelming as the letter X. Gerben makes a number of points in favour of retaining Twitter:
It can take a long time to register a trade mark, especially if you need to do it globally.
The chances of getting registration in all the countries and classes of interest are slim.
Twitter is a strong mark and it is well protected. Why give that up? Why lose the goodwill?
The new registration programme will cost the company millions (which probably isn't a huge concern for the world's richest man).
An understandable argument to be made is that there are practical benefits to single letter marks (like X) for products where space is at a premium, such as cell phones. But Gerben's view is that it is insane to give up trade mark registrations for a strong mark like Twitter, and replace them with something much weaker like X, is compelling. These words from an article that appeared in Fashion Law provide some interesting insights:
"The very finite scope of the rights at play and the potentially very limited opportunities for enforcement for single letter trademarks ultimately raise the question of what the value of such mark is."
As do these words, which deal with claims that the change of name decision wiped billions off the brand's value:
"It took 15-plus years to earn that much equity worldwide, so losing Twitter as a brand name is a significant financial hit."
Reviewed by Rowan Forster, an Executive in ENS' IP practice.
The content of this article is intended to provide a general guide to the subject matter. Specialist advice should be sought about your specific circumstances.