Aimed At Assisting Guangdong Businesses Invest In Russia
The Russian Direct Investment Fund (RDIF), the Russia-China Investment Fund (RCIF) and the investment fund of China's Guangdong province have agreed on the conditions for creating a Russian-Chinese Greater Bay Area Fund, with financing available to US$1 billion.
The fund will be aimed at strengthening trade and economic ties between Russia and China, promoting Russian business in Guangdong, and encouraging Guangdong's companies to enter the Russian market.
"The RDIF, the RCIF and multi-specialty investment company Guangdong Utrust Investment Holdings announce that they have coordinated the key conditions for creating a joint Russian-Chinese Greater Bay Area Fund with a volume of $1 billion," the RDIF said in a statement.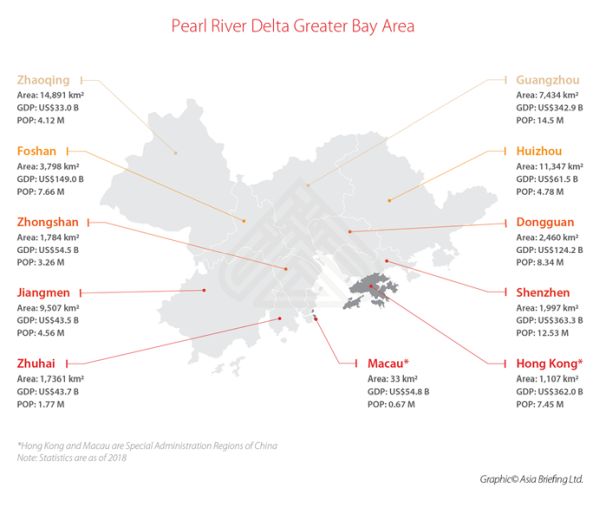 The Greater Bay Area, which also includes Hong Kong amounts to 28% of all mainland China's GDP. The region also provides incentives to attract overseas talent.
The documents were signed on Tuesday on the sidelines of the sixth annual meeting of the Russian-Chinese intergovernmental commission on investment cooperation in Beijing. Dezan Shira & Associates, the producers of Russia Briefing, assist Russian companies into China in addition to China Base businesses invest in Russia, and have offices throughout Guangdong Province: Dongguan, Guangzhou, Shenzhen & Zhongshan in addition to an office in Hong Kong. Common investments the firm handles are import-export trading businesses, manufacturing, and services companies, with advisory servcies including everything from pre-investment market research, legal establishment, tax advisory and related corporate services. The firm may be contacted at info@dezshira.com.
The content of this article is intended to provide a general guide to the subject matter. Specialist advice should be sought about your specific circumstances.