17 May 2022
3.00pm — 4.00pm (CEST)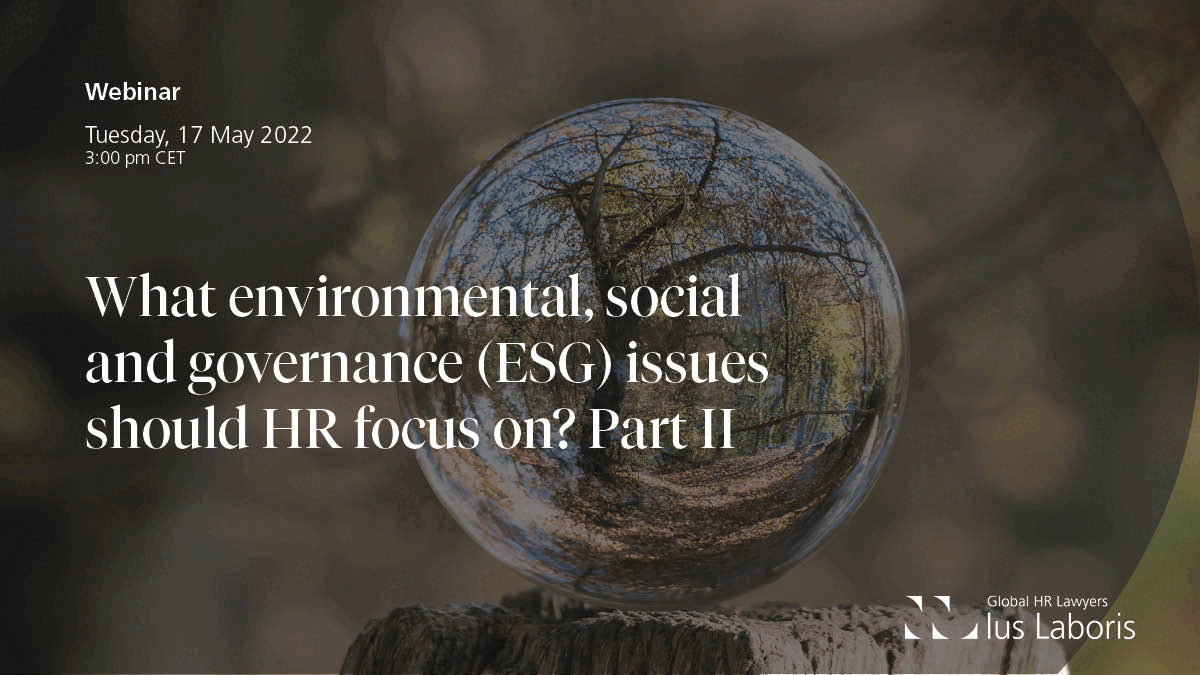 In this, our second webinar on ESG, we invite more lawyers from our international expert groups to discuss ESG and how it could impact your HR practice.
Our hosts are: Sophie Maes (Belgium), Lucy Lewis (UK), Burkard Göpfert , (Germany), Philip Nabben (Netherlands), and Janusz Tomczak (Poland).  
In case you can't attend one of our webinars, you can watch them here.