CONVINUS global mobility solutions – Yesterday, today and tomorrow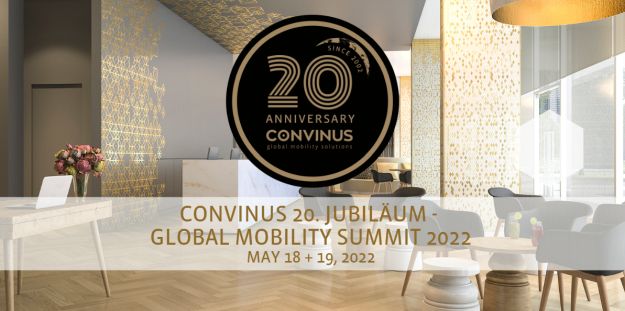 20 years ago the Global Mobility journey started for us and sooner or later you became an important part of this journey. For this we, CONVINUS, would like to thank you very much and personally. You will receive free access to our Global Mobility SUMMIT 2022 (digital), i.e. two days of bundled international know-how from our CONVINUS team as well as our partners.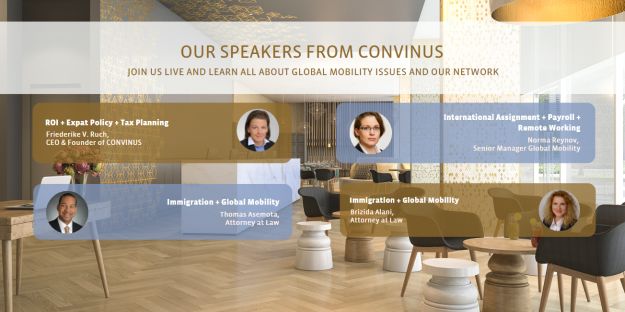 CONVINUS Team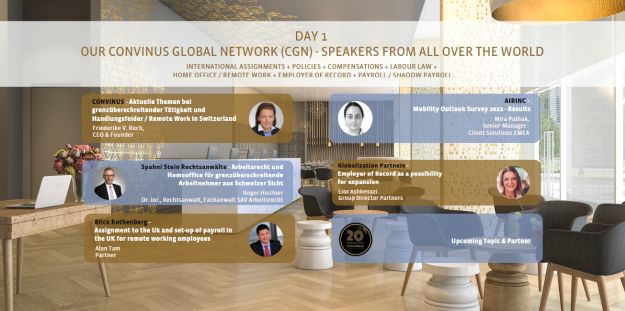 Agenda and Speakers on Day 1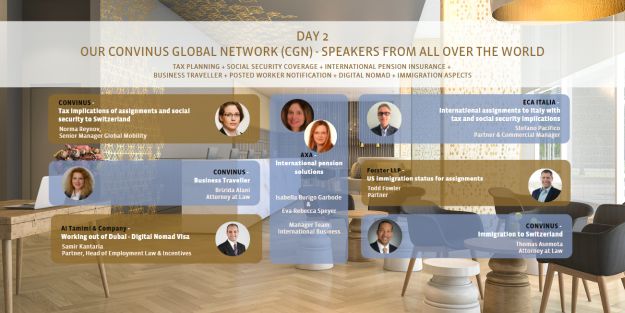 Agenda and Speakers on Day 2
What does a consulting company from the Global Mobility sector do when it has been available to its customers and partners since 2002? - Celebrate!
In these two decades CONVINUS global mobility solutions has experienced a lot and accompanied countless expats on their way to new stages of life. With all the professional challenges, the questions about local characteristics and cultural differences are not as trivial as one might think at first. Most of the time, no single person is involved in such a process - rather, it is often about new life concepts that include families and ensure professional success in the new country.
Every path has its own history and rarely repeats itself - therefore, after 20 years one can say - everyday business at CONVINUS does not get boring and certainly not every company can claim that. CONVINUS would like to thank its long-standing customers and partners worldwide and celebrate a continued trustful and successful cooperation with a special event.
CONVINUS invites you for the first time to its Global Mobility SUMMIT on May 18 - 19, 2022. The entire digital event with valuable content which would be useful for your everyday life, is complimentary and without obligation. Two days where the CONVINUS Global Network will report on the respective challenges and best practices in the areas of permits, tax and social security, secondments, global mobility, and labour law. For more information on the agenda and our speakers, please click here.