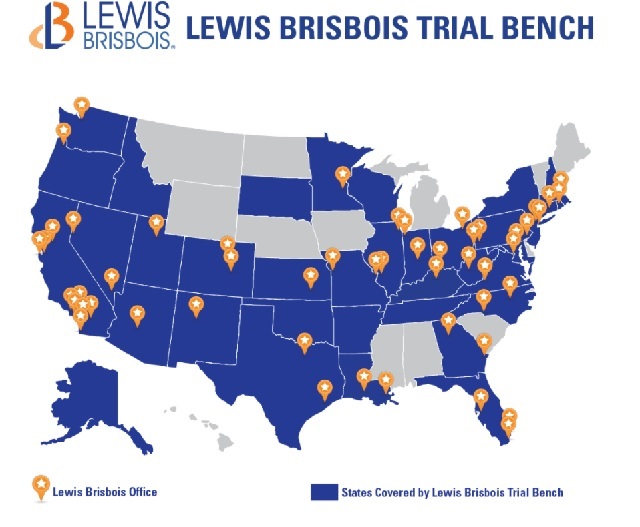 The American Board of Trial Advocates (ABOTA) is a national association of experienced trial lawyers and judges dedicated to promoting civility in the courtroom and preserving the 7th Amendment right to trial by jury.
Lewis Brisbois currently has 51 trial attorneys across our nationwide network of offices who have been inducted into this prestigious, invitation-only organization, with several taking on leadership positions over the years.
Recently, New York Trial Partner Jennine A. Gerard and Orange County Administrative Partner Thomas G. Oesterreich were inducted into ABOTA. Ms. Gerrard is an experienced litigator who began her career in medical and dental malpractice and nursing home defense, and has successfully resolved matters of all types through negotiation, motion practice, mediation, trial, and appeal. Mr. Oesterreich is a trial attorney with over 30 years of experience in a wide range of practice areas, and specializes in the successful resolutions of complex commercial and personal injury matters, having served as both an arbitrator and mediator in such cases. See what Ms. Gerrard and Mr. Oesterreich had to say about joining this organization here and here, respectively.
View the full list of Lewis Brisbois' ABOTA members on our National Trial Practice page.
View our National Trial Practice brochure here.