Our IP Academy starts again on September 11, 2019 with a series of seminars covering all areas of IP rights over a period of two years. It is free of charge for all IP specialists (and all those aspiring to be) dealing with patents, utility models, trademarks, designs and other intellectual property rights and matters relating to competition law.
You can either attend the evening seminars of the IP Academy in person in our Munich office or watch the live-stream broadcast. Video recordings and presentation documents are also available for download anytime after each event.
Register now at www.bardehle.com/ip-academy – you will find the current program (mostly German lectures) with the dates here.
Dr. Michael Kobler and Dr. Georg Anetsberger would like to invite you to join us: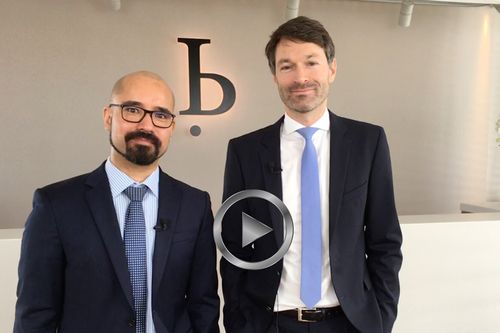 We hope you will attend and we look forward to seeing you!
If you know someone who might also be interested in attending the IP Academy, feel free to forward this information on.