National law firm Holding Redlich is delighted to announce artist Kerry McInnis as the winner of the People's Choice Award at this year's Salon des Refusés exhibition, the alternative Archibald & Wynne Prize selection.
The People's Choice Award winner is voted by visitors to the annual exhibition, held at the National Trust's SH Ervin Gallery in Sydney.
Artist Kerry McInnis won the prize for her portrait of fellow artist Harrie Fasher (image below).
Holding Redlich's Sydney Managing Partner Stephen Trew made the announcement at the gallery, congratulating Kerry on her winning artwork and wishing her the best for her future creative projects.
"This is an eye-catching work that is full of character and personality," Stephen said. "Congratulations to Kerry for achieving the People's Choice Award recognition."
Stephen said he is delighted that the firm's support for the exhibition is now in its 21st year: "Holding Redlich prides itself on its long-standing support for the arts, a tradition that stems from the firm's founder Peter Redlich, well-known for his love of the arts. Supporting the Salon des Refuses exhibition is our longest-standing arts partnership, of which we are very proud."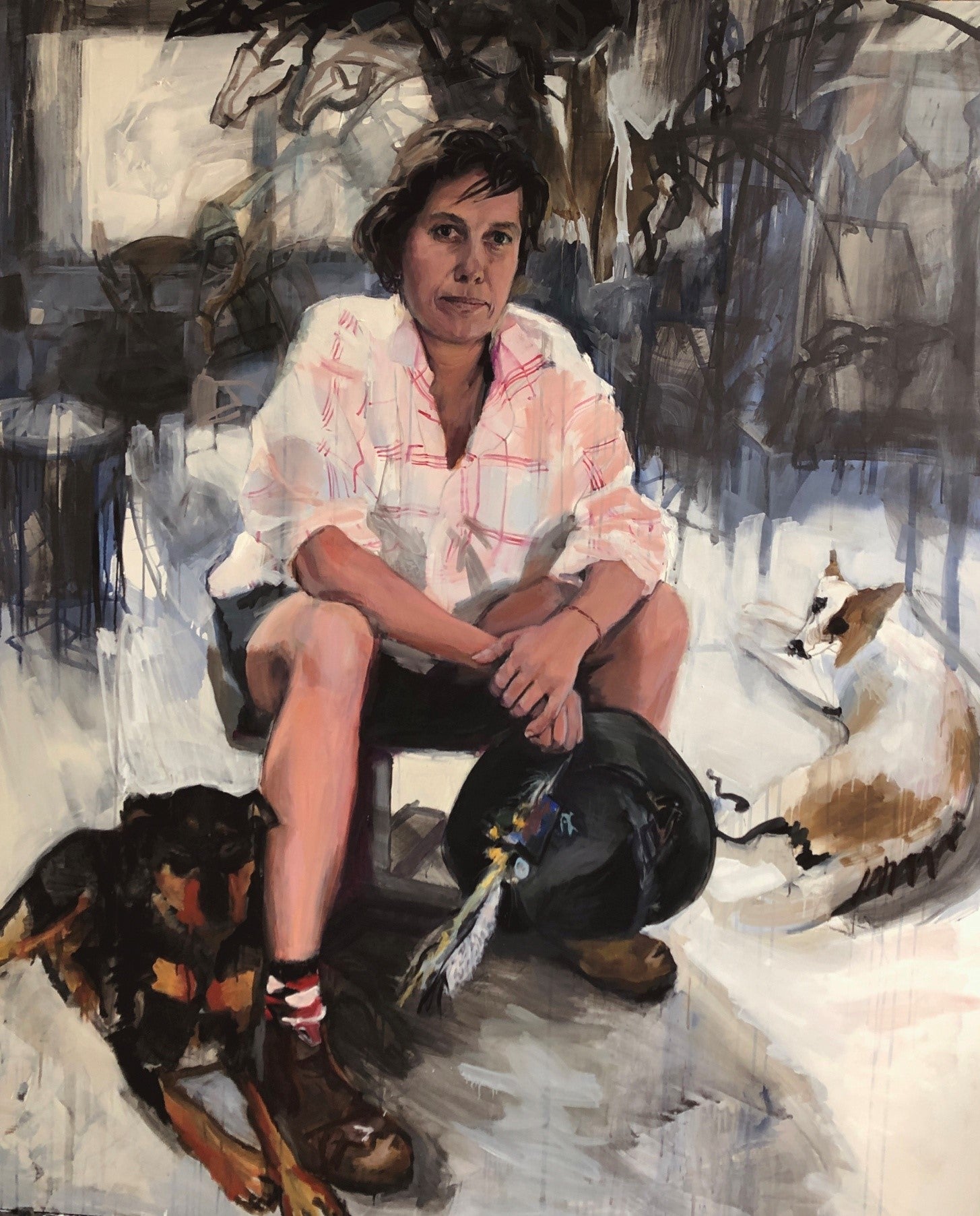 Image: Kerry McInnis Drawn in Steel (Harrie Fasher) (Sculptor). Oil on canvas 168 x 153cm