On Tuesday, 8 October 2019, President Muhammadu Buhari presented the proposed 2020 budget of the Federal Government of Nigeria to the joint session of the National Assembly (NASS), wherein he also itemised the policy thrust of FGN.
Highlights of the budget are shown below: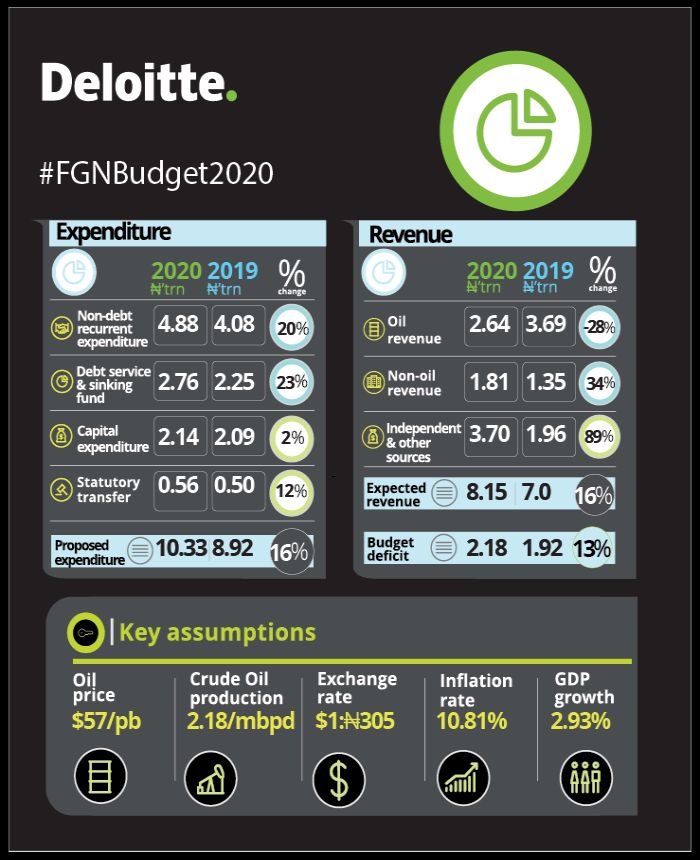 Please click here to explore the detailed newsletter.
The content of this article is intended to provide a general guide to the subject matter. Specialist advice should be sought about your specific circumstances.