La Corte Internacional de Arbitraje de la Cámara de Comercio Internacional dio a conocer las siguientes estadísticas para 2015: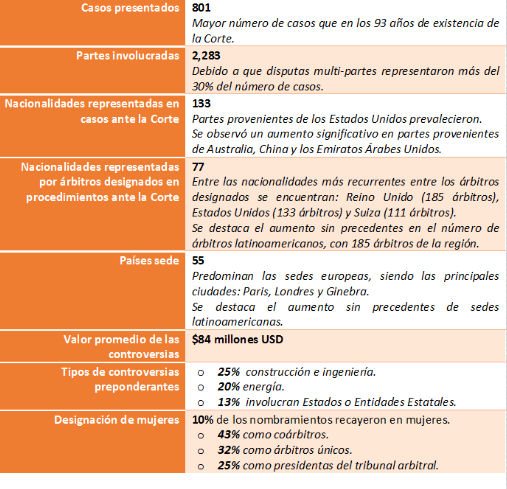 La versión completa del Reporte de Estadísticas de la ICC para 2015 será publicada en la próxima edición del Boletín de la ICC.
Los abogados del área de Arbitraje y Resolución de Controversias quedamos a sus órdenes para atender cualquier duda o comentario, respecto del contenido de la presente nota informativa.
The content of this article is intended to provide a general guide to the subject matter. Specialist advice should be sought about your specific circumstances.