There are different kinds of petroleum licenses in Ghana. Before you get started, you might want to be sure of what kind of license you want.
HOW CAN YOU OBTAIN AN UPSTREAM PETROLEUM LICENSE?
First, you must acquire an application pack from the Petroleum Commission upon paying a non-refundable fee.
The application form and associated documents must be submitted to the Petroleum Commission. These documents include a cover letter, certificate of incorporation, certificate to commence business, company regulations, audited financial statements etc.
In the case of Joint Venture Companies, further documents and information would have to be provided by the applicant to the Petroleum Commission.
The Petroleum Commission will only issue a license when all requirements are satisfactorily met.
If your application is successful, you must pay appropriate fees based on their Annual Turnover (for already existing companies) or projected revenue (for newly formed companies).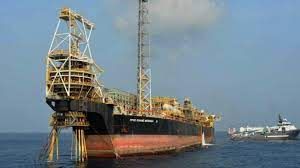 HOW CAN YOU OBTAIN A DOWNSTREAM PETROLEUM LICENSE?
First, you must apply to the National Petroleum Authority (NPA) for the license.
You would then have to submit the completed application form along with the required documents, such as your business plan, financial statements, tax clearance certificate and proof of ownership or lease of your proposed business premises.
After submitting your application, the NPA will review it and conduct a due diligence check on your company and its directors.
If the NPA is satisfied with the contents of your application, it will be approved, and you will be issued with a downstream petroleum license upon the payment of a prescribed fee.
The content of this article is intended to provide a general guide to the subject matter. Specialist advice should be sought about your specific circumstances.