INTRODUCTION
The Irish Collective Asset-management Vehicles Act 2015 (the "Act") was signed into law by the President of Ireland on 4 March 2015 and came into effect in its entirety on 12 March 2015. The Act provides for the establishment of the new Irish corporate investment fund vehicle that is specifically tailored to the needs of the global funds industry.
This briefing is a quick reference guide to the key features of an ICAV and to highlight the similarities and differences between an ICAV and an investment company.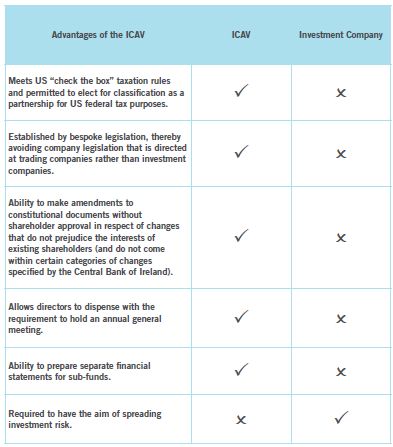 The Act contains a mechanism for existing investment companies to convert to an ICAV by way of continuation. The Act also contains a mechanism for existing corporate collective investment schemes established in the Cayman Islands, the British Virgin Islands, Bermuda, Jersey, Guernsey and the Isle of Man to migrate to Ireland as an ICAV by way of continuation. Both of these processes are straightforward and many existing funds are expected to avail of these. For further information on these processes please refer to our website.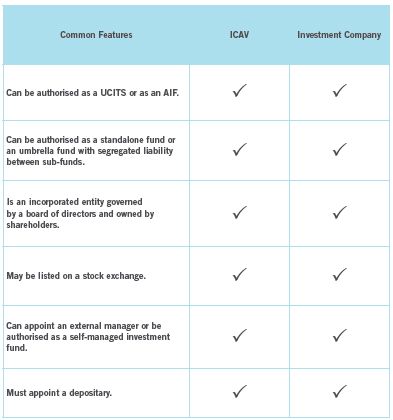 Arthur Cox was a contributing member of the legislative group responsible for the preparation of the Act.
This article contains a general summary of developments and is not a complete or definitive statement of the law. Specific legal advice should be obtained where appropriate.