The Ministerial Order providing for the commencement of the Mediation Act 2017 has been signed. From 1 January 2018, solicitors, including in-house solicitors, will have to advise their clients to consider mediation as a form of dispute resolution and make a statutory declaration confirming they have done so. (Read our previous briefing on the Act here)
Here is a checklist for in-house counsel who may have to advise their client organisation on a dispute/potential dispute.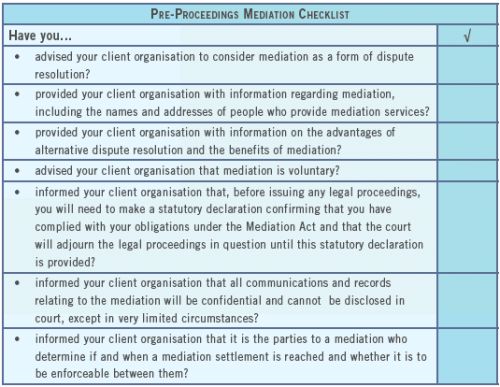 This article contains a general summary of developments and is not a complete or definitive statement of the law. Specific legal advice should be obtained where appropriate.