In March 2020, the Ministry of Electronics and Information Technology (MeitY) released the Production Linked Incentive (PLI) scheme for IT hardware players to upgrade the local manufacturing ecosystem for IT and IT products. This is expected to work in tandem with the national policy on electronics, which aims to make India a self-sufficient domestic IT player while reducing its import dependency. The key details of the scheme are mentioned below: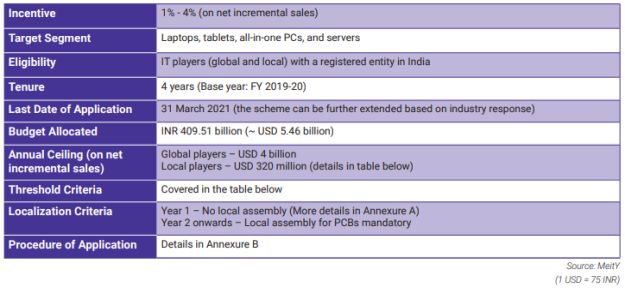 Eligibility Threshold
ANNEXURE A
Localization Criteria

ANNEXURE B
Application Procedure
The main stages of the procedure are iterated below.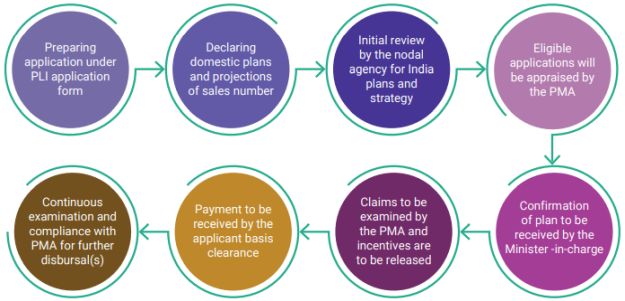 Application Form (Indicative list of required documents)
High-level Initial Application Process
Gathering details and documentation for the application process
Application form to be filled with company details, shareholders, financials, etc. and filed on the requisite portal
Highlighting target segments and products for India along with a high-level plan for domestic value addition, incremental sales, and investment
Application form to be submitted to the nodal agency which acts as a Project Management Agency
Acknowledgement will be issued by the Project Management Agency after initial scrutiny of the application
The Minister-in-charge will review and approve applicants based on documentation and eligibility criteria
Threshold criteria and incremental sales to be examined in the first year after disbursal
The content of this article is intended to provide a general guide to the subject matter. Specialist advice should be sought about your specific circumstances.