Introduction
If you are married to a citizen of Ghana, you can apply to be registered as a citizen of Ghana. Marriage to a Ghanaian citizen offers a shorter pathway to citizenship. Unlike other general applications for citizenship, you get to have your application assessed under a more favorable regime.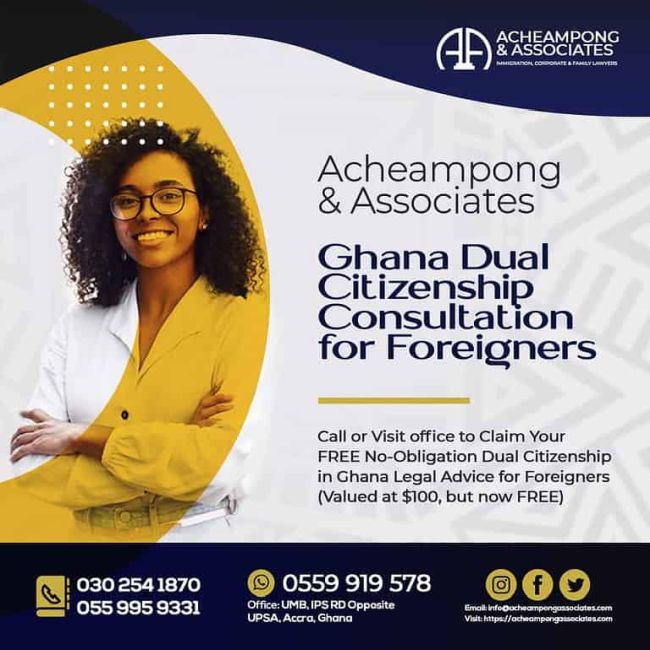 Dual Citizenship Consultation: Applying For Citizenship by Marriage in Ghana
What are some of the benefits of applying as a spouse?
There is no residence requirement for a foreign spouse applying for citizenship by registration. Whiles naturalisation requires 6 years residency within the last 8 years there is no requirement for a foreign spouse to have lived in Ghana. Though the rules do not require residency for foreign spouses, the immigration office may sometimes require proof of residence usually for an aggregate period of one year.
Again, unlike their naturalisation counterparts, a foreign spouse is not required to prove substantial contribution to Ghana. Proving substantial contribution to Ghana is one of the challenging requirements for naturalization. Not having to prove this requirement takes away the stress of putting together piles of paperwork necessary to prove substantial contribution to Ghana.
Foreign spouses are also not required to prove that they have been assimilated into the Ghanaian way of life.
A foreign spouse can apply for citizenship even if the marriage is no more. They can apply if the marriage has been dissolved, they are separated, or the other spouse is dead. Likewise, they get to retain their previously acquired citizenship if the marriage is later dissolved, or their spouse dies.
The main requirement for a foreign spouse is for them to show that the marriage is genuine and not contracted solely for the purposes of obtaining citizenship. In cases of doubts, they may be required to prove that the marriage is not bogus.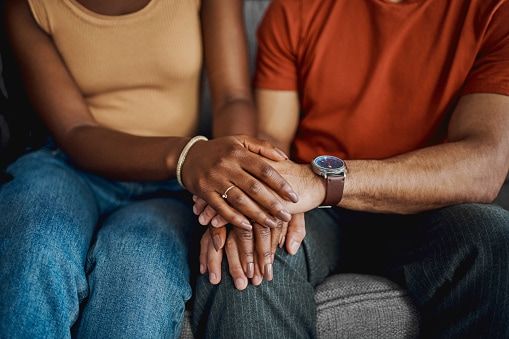 Benefits of Applying as a Spouse
An application for registration as a spouse must be supported by the following:
An application letter addressed to the Minister of the Interior
A consent letter from the Ghanaian spouse
Your marriage certificate
Certificate of registration or naturalisation, if applicable
Birth certificate of children, if applicable
Evidence proving bona fides of the marriage. This may include evidence of cohabitation, joint tenancy and ownership, children born to the couple, affidavits from third parties attesting to the marriage, etc.
Copy of noncitizen Ghana card
Police clearance certificate
Medical clearance certificate
Copies of residence permits, if available
Procedure for application by a foreign spouse
The application must be made on the appropriate form with all supporting evidence to the Ministry of the Interior. The application must be signed by the applicant.
Upon receiving the application, the Ministry transmits same to the Ghana Immigration Service (GIS) for investigation. The GIS, after completing its investigation, submits a report on the investigation with recommendations to the Minister.
Application by a Foreign Spouse: Applying For Citizenship by Marriage in Ghana
In an application for registration for citizenship, the burden of proof is on the foreign spouse to show that they satisfy the eligibility requirements under the law. In particular, they must prove that they are validly and genuinely married to their Ghanaian spouse, and that the marriage is not a sham.
How long does it take to process the application?
There is no published guidance on processing times. In practice, applications may take between 6 to 12 months, or even quite longer in many cases.
What happens if the application is approved?
If the application is approved, the applicant will be issued with a certificate of registration and be made to take the oath of allegiance. They status as citizens automatically begins from the date stated on the certificate of registration. With that they can apply for and be issued with a Ghanaian passport.
The content of this article is intended to provide a general guide to the subject matter. Specialist advice should be sought about your specific circumstances.