GENERAL OVERVIEW
Ghana's recreation and tourism sector consists of a rich display of different cultures, festivals, arts and crafts, forests, water bodies, wildlife and historical attractions. This sector provides employment opportunities to several Ghanaians. These include persons working in travel and tour companies, music and dance, handicrafts, hospitality and cuisine.
TOURISM INDUSTRY
The tourism industry comprises certain key sectors. These include accommodation, food and beverage and attractions.
The accommodation sector comprises hotels, guest houses, lodges, hostels and apartment complexes. Hotels and restaurants in Ghana contributed around $640 million to Ghana's GDP in 2021.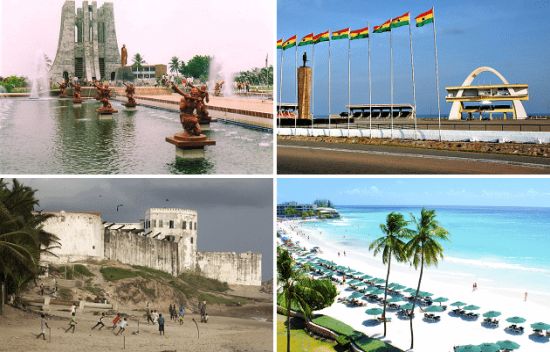 The food and beverage sector comprises companies and enterprises that operate restaurants, bars and nightclubs, and other food vendors. This sector has become very competitive over the years with the proliferation of several small producers. The demand for high-quality cuisine has increased in Ghana as a result of the growth of the middle class.
There are several tourist attractions in Ghana. There are 21 protected areas, including 7 national parks, 6 resource reserves, 2 wildlife sanctuaries, 1 strict nature reserve and 5 coastal wetlands. The largest national park in Ghana is the Mole National Park. Several other attractions include ecotourism sites, waterfalls, beaches, and heritage sites.
CREATIVE ARTS
Ghana's creative arts industry includes enterprises and individuals involved in music and performing arts, visual arts and crafts, heritage, design and other creative services. In 2020, the total value of industrial arts and crafts exports amounted to around $30 million.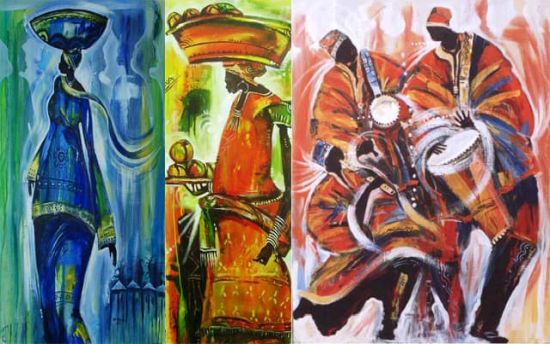 REGULATORS
Ministry of Tourism Arts and Culture
Ghana Tourism Authority
National Commission on Culture
KEY ATTRACTION HIGHLIGHTS
GHANA'S COMPETITIVE ADVANTAGE
Ghana's stable political environment makes it conducive for tourism and entertainment-related activities.
Ghana's youthful population serves as an opportunity for economic growth and transformation. A growing population coupled with a growing middle class would increase the demand for recreational activities in the Ghanaian market.
INVESTMENT GUARANTEES AND INCENTIVES
Ghana's investment laws have the requisite guarantees to attract investors. These include guarantees against expropriation and the free transferability of profits and dividends.
INVESTMENT OPPORTUNITIES IN TOURISM IN GHANA
DEVELOPMENT OF SPORTS AND ENTERTAINMENT INFRASTRUCTURE
Ghana needs significant investment in sports and entertainment infrastructure. There are opportunities for investment in multipurpose entertainment and sports venues in Ghana.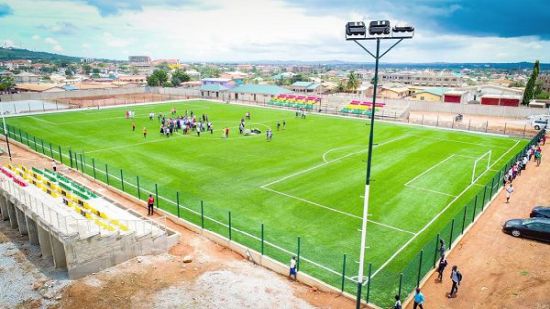 1. DEVELOPMENT OF INFRASTRUCTURE
Ghana has in abundance several tourist sites. However, transportation routes to most tourist sites in Ghana are not in a good state. Investment opportunities exist to develop intermodal transport systems such as light railways and extensive road networks to enable tourists to move freely and easily to their destinations.
2. DEVELOPMENT AND FUNDING OF TOURISM PROJECTS
There are considerable opportunities to develop and refurbish existing tourist and recreational facilities and destinations in Ghana.
3. TRAINING HUMAN CAPITAL
There are opportunities for foreign investors to establish state-of-the-art training institutions in Ghana to develop human capital in the tourism and creative industry.
Need Help or Have Questions? Request Free Specialist Business Advice or Guidance:
Advising on the appropriate legal and business structure as a medium for business operations
Advising on registering your business, including obtaining appropriate certifications, permits, and licenses from relevant regulatory authorities
Advising on the legal and taxation regime governing business operations.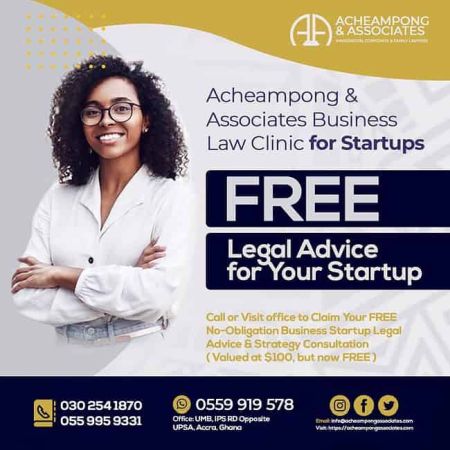 Investment Opportunities in Tourism in Ghana
The content of this article is intended to provide a general guide to the subject matter. Specialist advice should be sought about your specific circumstances.