Hatırlanacağı üzere bu yılın başında Almanya Rekabet Otoritesi Bundeskartellamt, Facebook hakkındaki soruşturmasını neticelendirmişti. Soruşturma neticesinde Facebook'un rekabeti ihlal ettiği tespit edilmiş, herhangi bir para cezası uygulanmadan ihlale neden olan davranışlara son verilmesi yönünde bazı tedbirlerin uygulanmasına karar verilmişti.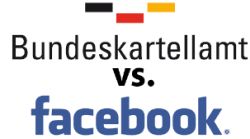 Bundeskartellamt tarafından verilen kararda Facebook'un, kullanıcıların verilerini ölçüsüz bir şekilde topladığı ve başka internet siteleri üzerindeki eklentileri sayesinde kullanıcıların bilgisi olmaksızın veri toplayabildiği belirtilmişti. Bundeskartellamt Facebook'un bu davranışlarını Alman Rekabet Kanunu GWB'nin (Gesetz gegen Wettbewerbsbeschränkungen) hakim durumun kötüye kullanılmasını düzenleyen  hükmüne aykırılık olarak değerlendirmişti. Kararda Facebook'un bu davranışları AB Genel Veri Koruma Tüzüğü GDPR (General Data Protection Regulation) ekseninde de değerlendirilmişti.
Bundeskartellamt'ın Şubat ayında açıkladığı bu Facebook kararı pek çok eleştiriye hedef oldu. Eleştirilerin başında ise Facebook'un karara konu davranışlarının rekabet hukukundan ziyade veri koruma hukuku ile ilişkili olduğu, bu nedenle Bundeskartellamt'ın düzenleyici kurum olarak kendisine tanınan yetki alanının sınırlarını aştığı gelmekteydi. Facebook da hakkında verilmiş karara karşı aynı eleştiriyi getirmiş ve Bundeskartellamt'ın kararına karşı itiraz sürecini işleteceğini belirtmişti.
Geçtiğimiz günlerde Facebook'un itirazı ilk meyvesini verdi. Karara karşı itiraz mercii olan Düsseldorf Bölge Mahkemesi, Bundeskartellamt'ın Facebook hakkında verilmiş kararının yürütmesini durdurdu ve rekabet otoritesinin kararındaki tedbirlerin uygulanmamasına karar verdi. Düsseldorf Bölge Mahkemesi yürütmeyi durdurma kararında, Bundeskartellamt'ın kararında açık bir hukuka aykırılık olduğu konusunda ciddi şüphelerinin bulunduğunu belirtti ve "Facebook'un uygulamalarının veri koruma hukukuna aykırı oluşu doğrudan bir rekabet ihlaline işaret etmez" ifadeleriyle karara yönelik eleştirilerle benzer bir tavır sergiledi. Facebook'un davranışlarının yeni rakiplerin piyasaya girişine engel olduğuna yönelik herhangi bir değerlendirmenin Bundeskartellamt tarafından yeterince yapılmadığına dikkat çekilen yürütmeyi durdurma kararında, Google'ın nezdinde çok kapsamlı veriler barındırmasına karşın sosyal medya platformu Google+'ın piyasada tutunamayarak kapanması verinin tek başına rekabetçi avantaj sağlamayabileceği argümanına örnek olarak yer verildi.
Bundeskartellamt, Düsseldorf Bölge Mahkemesi'nin yürütmeyi durdurma kararının ciddi hukuki eksikliklerinin bulunduğunu belirterek kararın kaldırılması için temyiz merciine müracaat edeceğini açıkladı.
The content of this article is intended to provide a general guide to the subject matter. Specialist advice should be sought about your specific circumstances.