L'avant-projet de loi « protection du pouvoir d'achat » en date du 27 juin 2022 réforme la prime dite Macron mise en place en 2018. A compter du 1er août 2022, les entreprises pourront verser chaque année à leurs salariés une prime de pouvoir d'achat exonérée sous certaines conditions de l'impôt sur le revenu et de cotisations sociales.
Nos explications en infographie ci-dessous.
Infographie co-réalisée avec  Matthieu Blaschczyk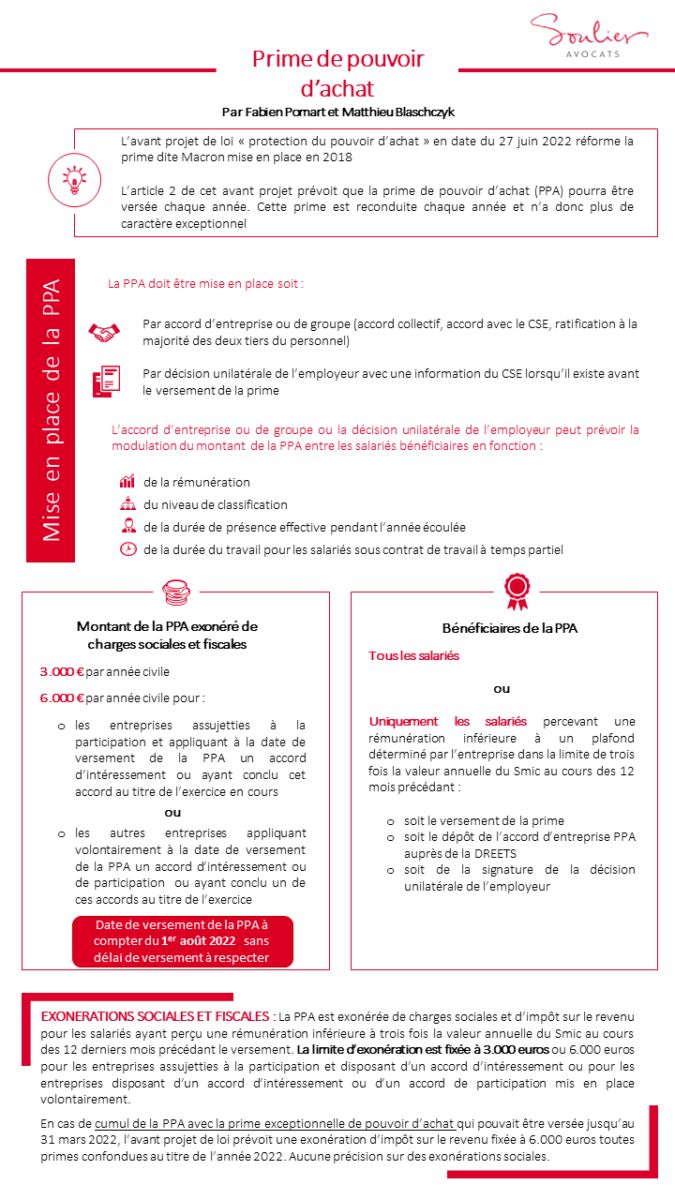 To read in English, please click here
The content of this article is intended to provide a general guide to the subject matter. Specialist advice should be sought about your specific circumstances.