Gamma Capital Markets is a leading Alternative Investment Fund Manager (AIFM) in the asset management industry. Established in 2010, the company is headquartered in Malta and operates under the regulatory purview of the Malta Financial Services Authority (MFSA). Gamma Capital Markets qualifies as a "UCITS Management Company" and an "Alternative Investment Fund Management Company," aligning with directives 2009/65/EC and 2011/61/EU, respectively.
Managing in excess of EUR 1 billion across an array of investment fund structures investing in various asset classes, Gamma Capital Markets specializes in providing innovative investment solutions tailored to the needs of its global client base. The core service verticals encompass Asset Management, Wealth Management, Advisory, Valuation, Risk Management, and Compliance & AML.
Beyond its Malta headquarters, the company extends its footprint to Italy, with offices in Milan, Turin, Naples, and Campione d' Italia. These branches specialize in fund management and portfolio management for High Net Worth Individuals (HNWI) and family offices.
With a team of experienced professionals that combines deep industry expertise with a forward-thinking approach, Gamma Capital Markets is well positioned to navigate complex markets and deliver superior results.
Can you share a little-known fact about your company?
Beyond our financial prowess, there's a little known fact and also captivating side to Gamma Capital Markets. Our majority shareholder is an avid mountaineer who has conquered numerous peaks around the world. This passion for scaling heights has left its mark on our company culture – our boardrooms bear the names of iconic mountains. Not only that, but this also extends to some of the Funds we manage. Eiger Sicav P.L.C. And Himalaya Sicav P.L.C. are just a couple of examples where the adventurous spirit meets astute financial management. From mountain peaks to investment peaks, we blend unique passions with top-tier expertise.
What are you currently working on and what are your company's plans and strategic priorities for the coming years?
At Gamma Capital Markets, our strategic ambitions reflect our commitment to both micro and macro levels of growth. On the micro level, our priority is nurturing our existing client relationships while fostering new ones. We aim to continue integrating operational excellence into our operations by investing in digitalization and automation. This involves strengthening our operational processes, risk management, and compliance frameworks to ensure efficiency and quality service.
On the macro level, our ambitions expand to consolidating our position as a leading Alternative Investment Fund Manager (AIFM) in the industry. This means expanding our influence globally, attracting diverse fund investment structures to the financial hub of Malta. To enhance our capabilities, strategic partnerships and collaborations with other esteemed financial institutions and players are also on the horizon. By tapping into such expertise, we aim to broaden our service offerings and provide comprehensive solutions to our clients.
Are there any projects/achievements of your company that you are exceptionally proud of?
Absolutely. We take pride in being among one of the first, if not the very first, of asset managers based in Malta that established a fund structure dedicated to investing in the asset class of "Non-Performing Loans" (NPLs). This entails creating specialized investment vehicle with a primary focus on acquiring and effectively managing non-performing loans from financial institutions.
Furthermore, we are also proud that of establishing and managing an Italian Real Estate Fund named "Campo Base," a term often associated with the world of mountaineering, symbolizing a base camp.
What in your opinion makes Malta an effective jurisdiction to set up a business?
From an asset management perspective, Malta stands out as an attractive jurisdiction for setting up a business, boasting unique attributes beyond the conventional selling points. While its strategic location, regulatory strength, and EU market access remain well-known and most talked about, what truly distinguishes Malta is its inherent value as a nimble and adaptable fund jurisdiction. This adaptability empowers Malta to proactively navigate the rapidly evolving financial markets landscape. As industry dynamics change, Malta's flexible approach and swift adaptation ensure that it remains at the forefront of innovation.
Its nimbleness and flexibility enable collaboration across the financial sector to tailor investment structures that align with investor needs. This dynamic environment fosters strategic thinking, allowing the industry to create and refine solutions that resonate with investors in a rapidly changing world.
What kind of people/companies in the financial services community would you want to connect with?
In the financial services community, we would seek to connect with individuals and companies who share a passion for innovation and growth. Connecting with forward-thinking professionals, including asset managers, legal experts, experienced investors, both institutional and individual, financial advisors, and fintech experts, would provide valuable insights into the evolving landscape and potential collaboration opportunities.
In a recent conversation I had with FinanceMalta, I fully concur with the analogy of collaborating closely with all players in the industry to collectively expand the opportunities available. This approach aims to enlarge the metaphorical "cake", ensuring that everyone has the chance to enjoy larger portions.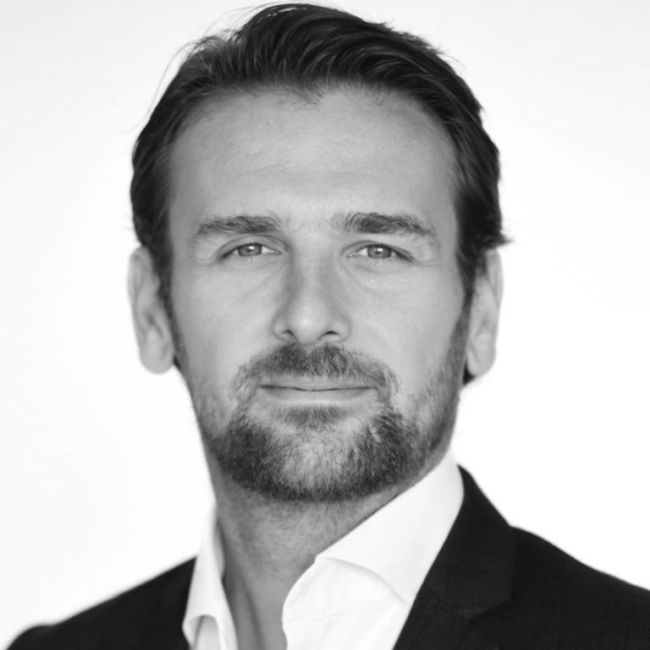 Picture: Paul Rostkowski, Chief Strategic Officer, Gamma Capital Markets
Bio – Paul Rostkowski, Chief Strategic Officer, Gamma Capital Markets
Mr. Paul Rostkowski has extensive experience in the financial services industry, particularly in asset management and fund administration. With over a decade of experience in the financial industry, he has held various key roles, including Chief Operating Officer and now Chief Strategy Officer, in leading asset management firms. Throughout his career, he has been instrumental in developing and executing strategic initiatives to drive growth and optimize operational efficiency.
The content of this article is intended to provide a general guide to the subject matter. Specialist advice should be sought about your specific circumstances.