The Personal Data Protection Department is now actively enforcing the PDPA.
Companies in the hotel and education sector, as well as an employment agency have been fine up to RM 20,000 for breach of the PDPA.
Data users should therefore ensure that there is full compliance with all the requirements under the PDPA and its subsidiary legislation, including the Personal Data Protection Regulation and the Personal Data Protection Standards.
The details of the offence and penalty are set out below: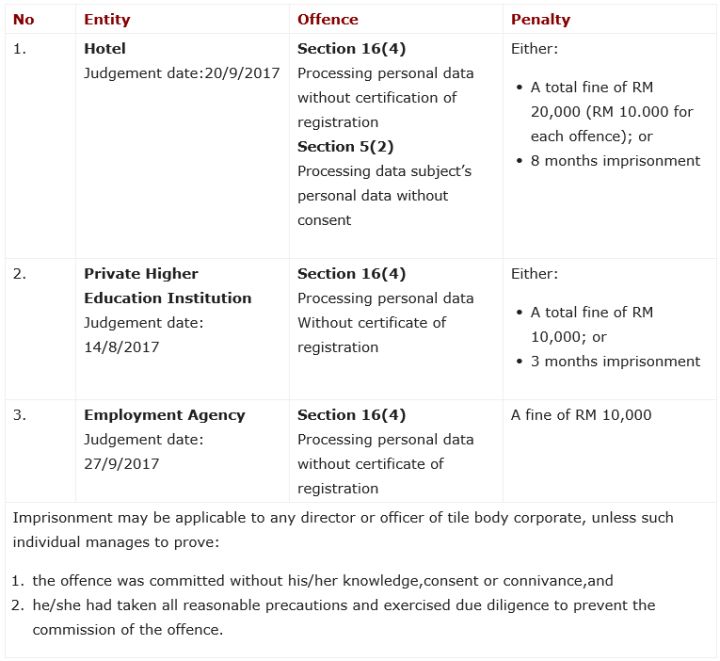 The content of this article is intended to provide a general guide to the subject matter. Specialist advice should be sought about your specific circumstances.