| | |
| --- | --- |
| Why do so few women make it to the top of the business world? And what can we do about it? | Download report |
| These are the key questions considered by our 2015 women in business report which looks at the barriers and enabler along the path to business leadership. Drawing on a survey of 5,404 business leaders and in-depth interviews with 20 policymakers, academics and senior decision-makers from inside and outside Gran t Thornton, we draw out 12 recommendations for society, government, businesses and women themselves on how to facilitate female advancement. | Download PDF [ 4072 kb ] |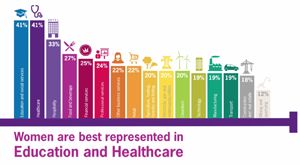 Play Video
Headline findings
We have been tracking gender diversity in business leadership over the past decade but there has been very little change in the headline figures. Today, just 22% of senior roles are held by women, compared with 19% in 2004. Almost a third of businesses have no women in their senior leadership teams, although this has fallen by 6 percentage over the past three years.
Russia sits top of the global league table with 40% of senior roles occupied by women. It is joined in the top ten by six other economies from Eastern Europe, including Georgia (38%) and Poland (37%). Japan (8%) still sits bottom of the table as it has done every year since 2004. Germany (14%) and India (15%) sit second and third last respectively.
Business leaders highlighted a range of enablers and barriers along the path to promotion. Some of the key themes to emerge were: parenthood and family care require women to make sacrifices; women are more likely to work their way up to management support positions; women are twice as likely to cite gender bias as a barrier; and men and women network differently.
12 recommendations: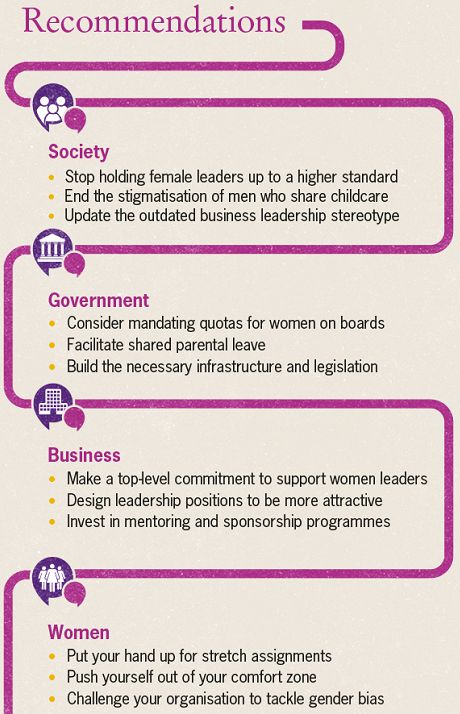 The content of this article is intended to provide a general guide to the subject matter. Specialist advice should be sought about your specific circumstances.