On March 1st, 2023, Immigration, Refugees and Citizenship Canada (IRCC) held its third Provincial Nominee Program draw of the year through the Express Entry system. In today's draw, 667 invitations to apply (ITAs) were issued to candidates with a minimum Comprehensive Ranking System (CRS) score of 748 or higher. IRCC has now invited 16,732 Express Entry candidates in 2023.
Some PNP streams align with the federal Express Entry system. Candidates who receive a Provincial Nomination in one of these streams can obtain an additional 600 CRS points. The program is designed for workers who have the skills, education and work experience to contribute to the economy of a specific province or territory. Each province and territory has their own "streams" which may vary depending on the province's needs.
IRCC applied its tie-breaking rule with the timestamp of December 12, 2022, at 10:48:12 UTC, meaning candidates with a score of 748 were invited to apply if they had submitted their Express Entry profile before the timestamp.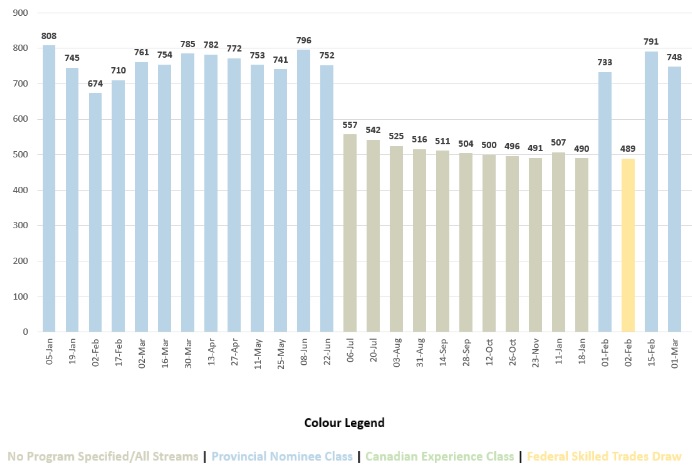 The content of this article is intended to provide a general guide to the subject matter. Specialist advice should be sought about your specific circumstances.