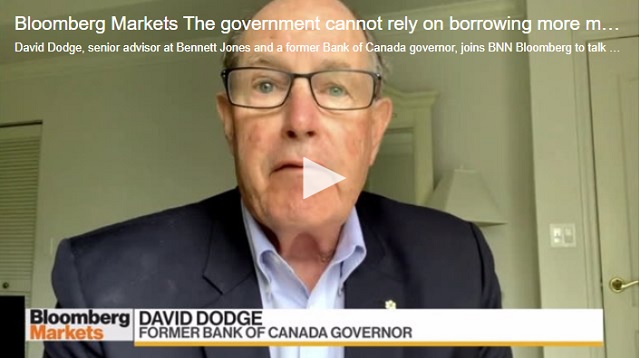 David Dodge joins BNN Bloomberg to talk about the risks associated with the federal government's fiscal policy plans in Budget 2022 and the November economic statement. He says it's likely the government will not have much more room to add more pledges in 2023 due to a lack of real resources.
David and Richard Dion co-authored the new paper, Assessing the Potential Risks to the Sustainability of the Government of Canada's Current Fiscal Plan, which was prepared in collaboration with Robert Asselin, Senior Vice President of Policy at the Business Council of Canada.
The content of this article is intended to provide a general guide to the subject matter. Specialist advice should be sought about your specific circumstances.