Em 12 de julho de 2022, foi publicado o Decreto nº 11.129, que regulamenta a Lei nº 12.846/2013, chamada de "Lei Anticorrupção", que trata da responsabilização administrativa e civil de pessoas jurídicas pela prática de atos contra a administração pública, nacional ou estrangeira.
O Decreto nº 11.129 revogou a primeira regulação da Lei contida no Decreto nº 8.420/2015 e, como suas disposições entrarão em vigor no próximo dia 18 de julho, somente os processos que já possuem relatório final indicando a aplicação de multa, serão julgados de acordo com o Decreto nº. 8.420/2015.
Dentre todas as mudanças, importa destacar, em brevíssimo resumo, que em relação à avaliação de um efetivo programa de integridade, (a) na parte de Due Dilligences de Integridade, foram incluídos como terceiros e ações que merecem maior atenção (i) despachantes, consultores, representantes comerciais e associados, (ii) PEPs e seus familiares, estreitos colaboradores e pessoas jurídicas de que participem, e (iii) patrocínios e doações; (b) no âmbito da Gestão de Riscos, foi incluída (iv) a necessidade de reavaliação periódica dos riscos da empresa e alocação eficiente de recursos; e (c) no Canal de Denúncias, a necessidade de implementação de mecanismos voltados a efetiva triagem e tratamento dos relatos.
Assim, ante a aplicabilidade imediata da norma, vejamos abaixo as principais mudanças.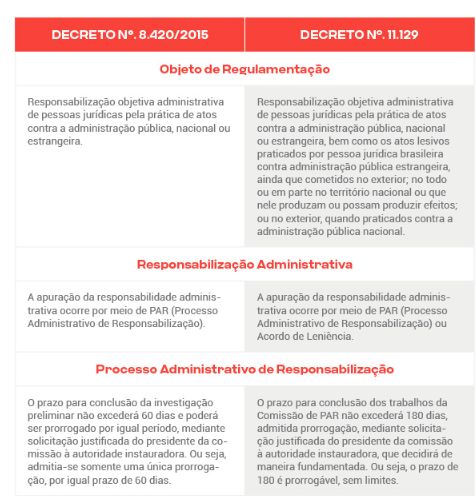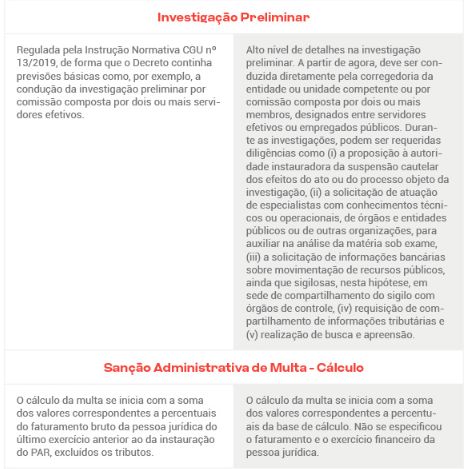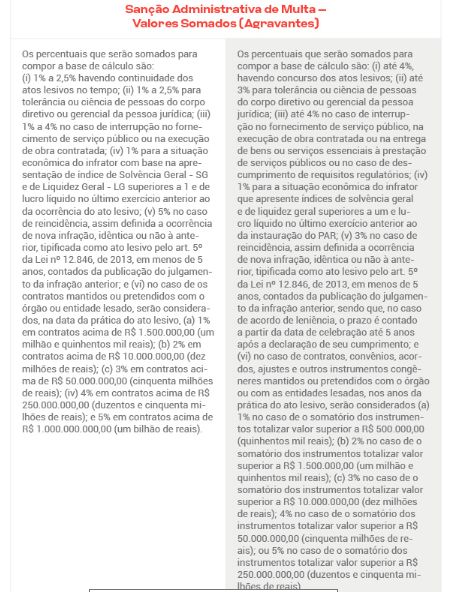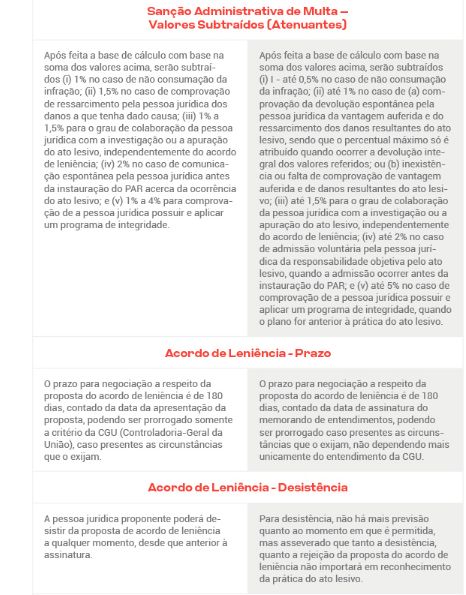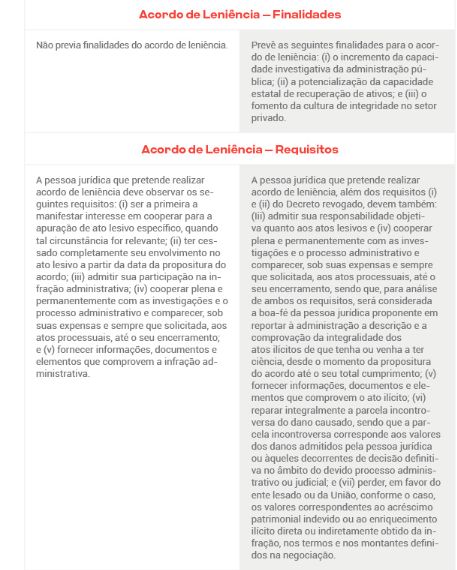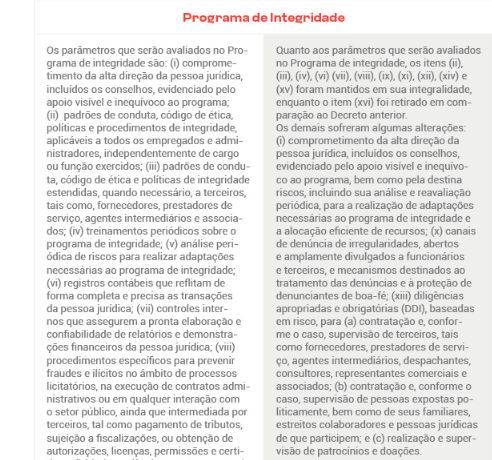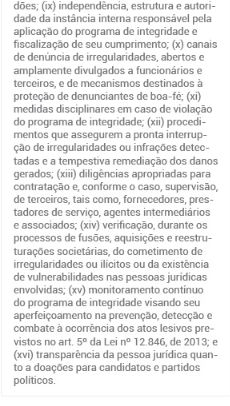 The content of this article is intended to provide a general guide to the subject matter. Specialist advice should be sought about your specific circumstances.