The International Advertising Association has released another episode of its "Privacy Download" web series. In this episode, Roberta Medina, from Global Advertising Lawyers Alliance member Veirano Advogados, gives a summary of the Brazilian General Data Protection Law (aka LGPD), its impact on companies, and next steps you should follow.
The IAA's privacy downloads series, which launched late last year, provides short updates, approximately monthly, on key privacy issues around the world. The first episode, which I hosted, covered the new California Rights Privacy Act. Other episodes, available here, have covered "EU Data Transfer Post Privacy Shield" and "iOS14 Changes That Affect Privacy."
https://www.iaaglobal.org/leadership-home/series-content/video_series/marketing-aide/iaa-privacy-download/brazilian-general-data-protection-law-lgpd-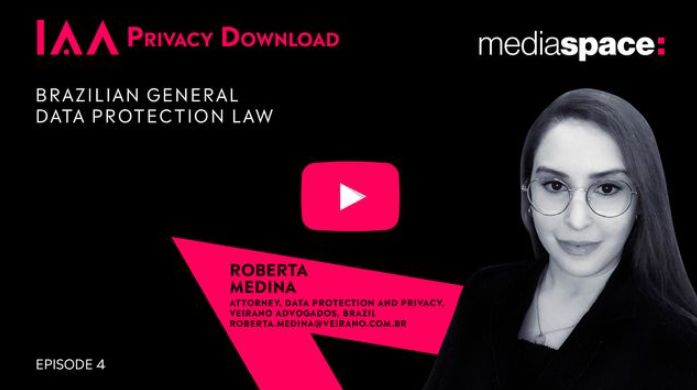 This alert provides general coverage of its subject area. We provide it with the understanding that Frankfurt Kurnit Klein & Selz is not engaged herein in rendering legal advice, and shall not be liable for any damages resulting from any error, inaccuracy, or omission. Our attorneys practice law only in jurisdictions in which they are properly authorized to do so. We do not seek to represent clients in other jurisdictions.