By Eduardo Amaral Gurgel Kiss, Partner and Ana Lúcia da Fonseca Caetano, Trainee of Demarest Advogados, respectively.
In Brazil, there are two categories of ports: private use terminals ("TUPs") and public ports (also known as ''organized ports'').
The real estate where the TUPs are situated usually belongs to the port operator or, at least, such operator has an agreement with the title owner that allows the use of the land for a private port terminal.
Currently, since the new Ports Law (Law nº 12.815/2013) has been enacted, the owners of the private ports are allowed to move third party cargoes besides their own. TUPs are subjected to less governmental control and frequently have no infrastructure paid by the government.
The public ports are generally subject to tender usually followed by a lease agreement between the government and the port operator. The port infrastructure is generally provided by the government. Public ports are subject to more restrictions and regulations than the TUPs and their area is established by the President of the Republic.
On June 6, 2014, the Special Ports Secretariat (SPS) submitted to public consultation a project to change the limits of the following ports: Angra dos Reis, Estrela, Niterói, Salvador, Aratu, Forno, Pelotas, Santana, Areia Branca, Ilhéus, Porto Alegre, Barra do Riacho, Laguna, Porto Velho, Cabedelo, Natal and Recife. The images with the current and proposed limits can be seen in the file below. The proposed limits are in green and the existing ones are in red.
Redefinição dos limites dos portos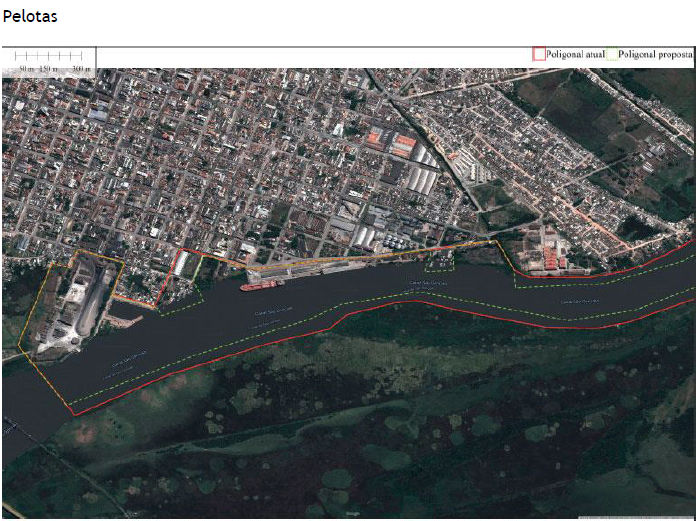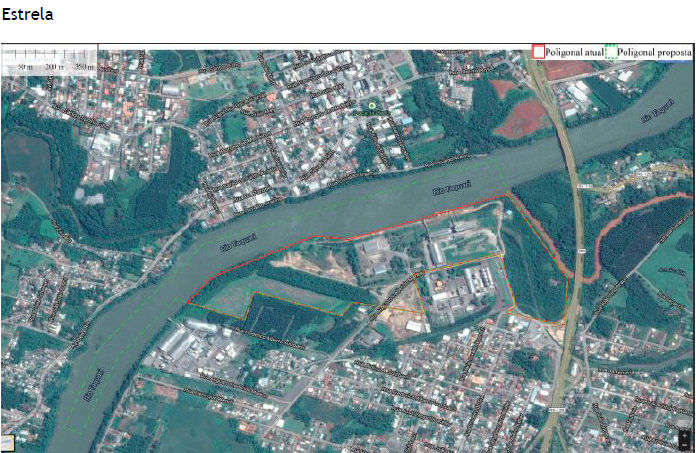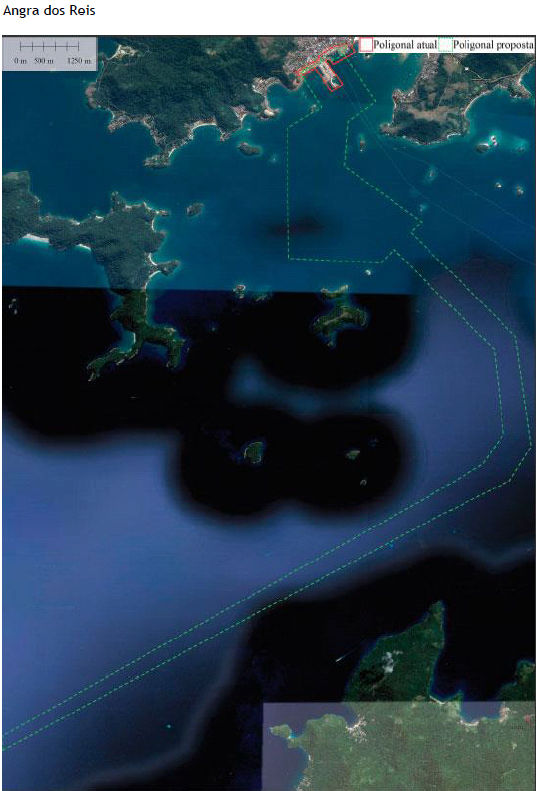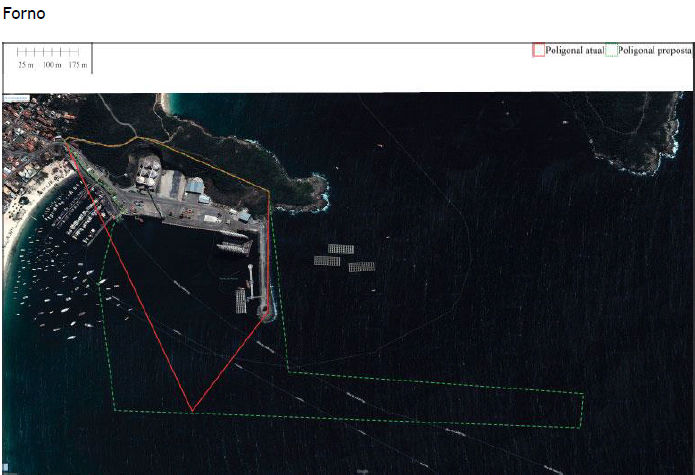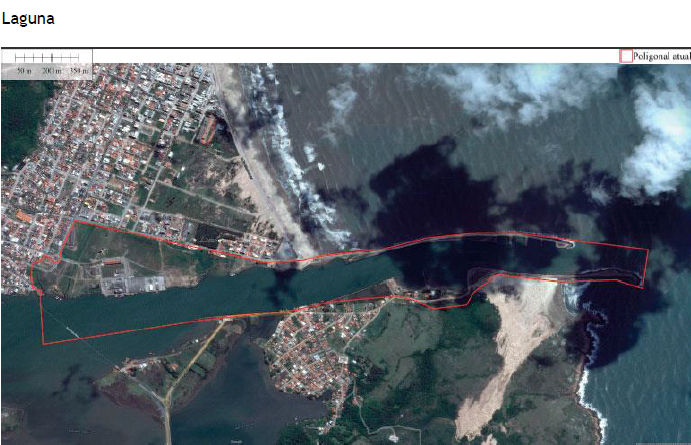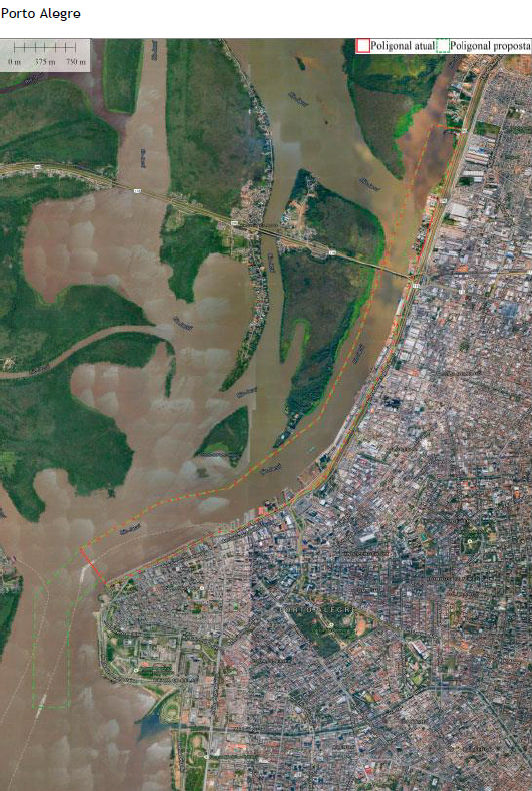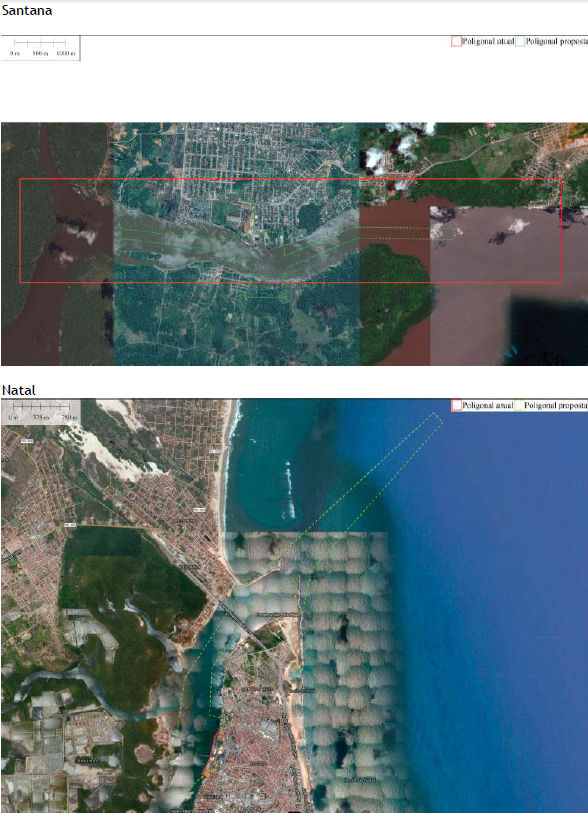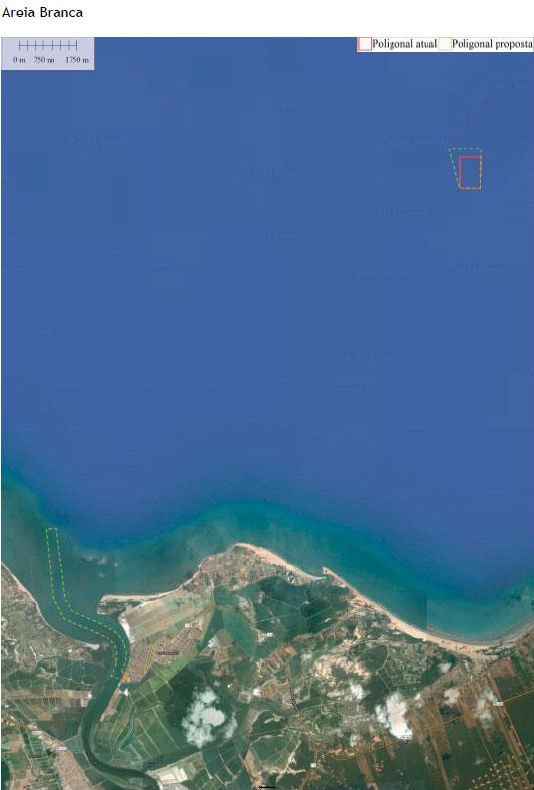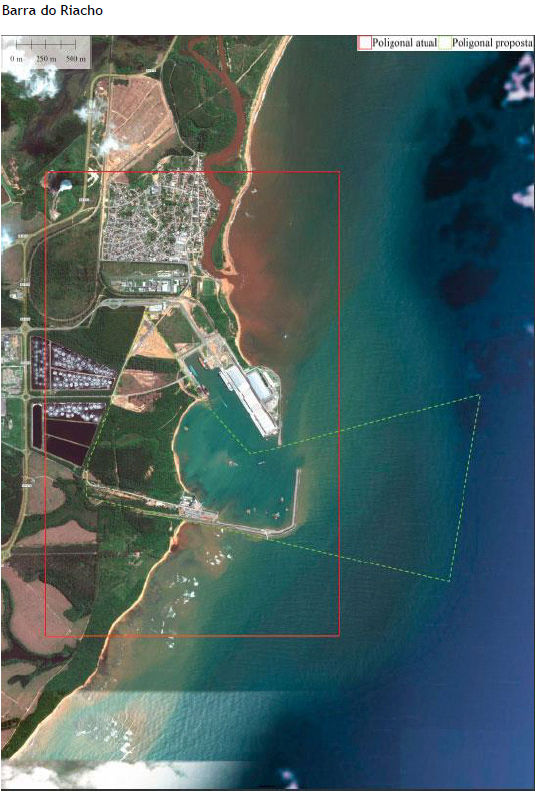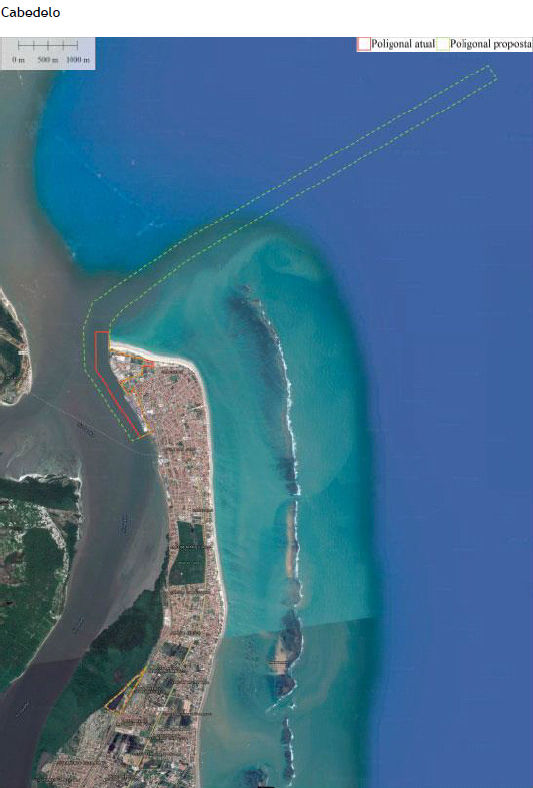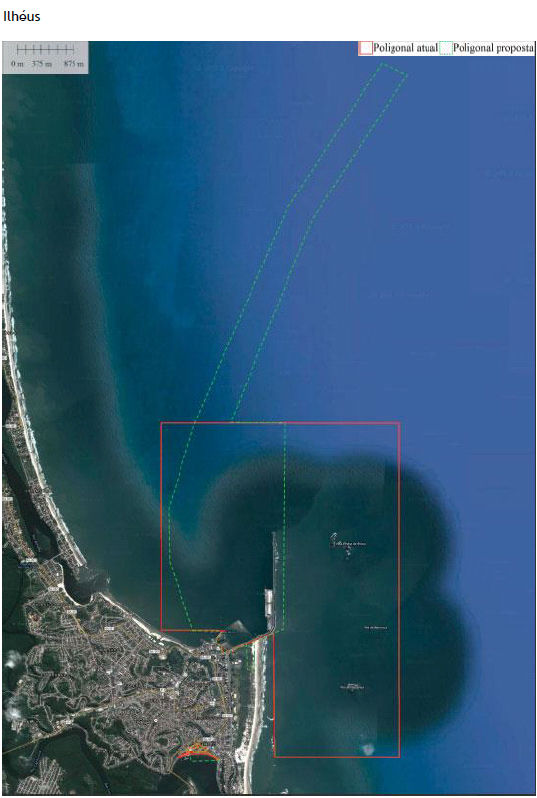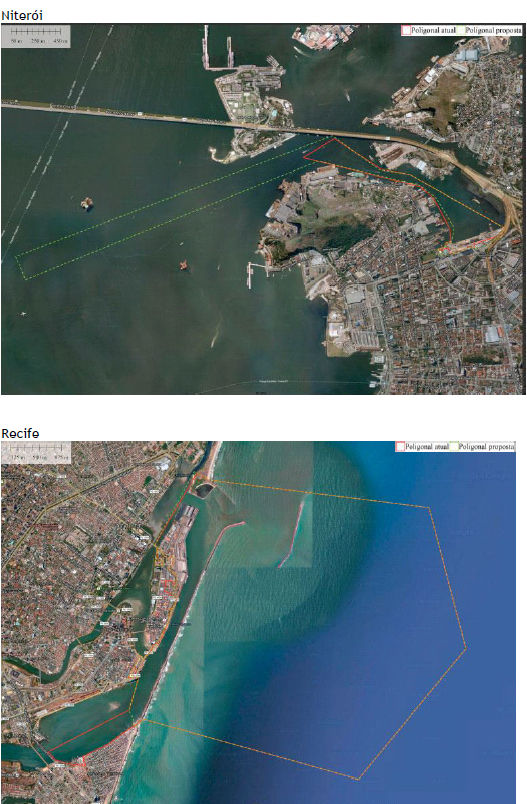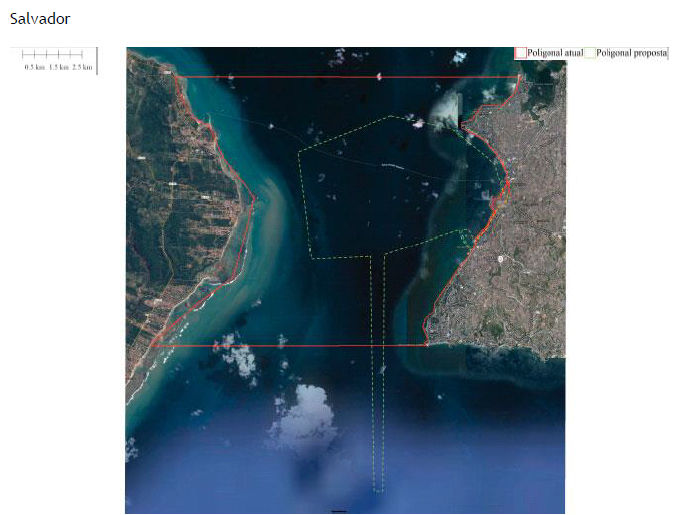 The proposal, as explained by the Special Ports Secretariat, has the objective of updating and improving the limits of those ports. The SPS also aims to broaden the operational capacity of such ports and reduce the costs of port operations. If the proposal is approved, the new limits will be set by a Presidential Decree, according to the new Ports Law (Article 15). Currently, those limits are established by ordinances of the Ministry of Transports.
Suggestions regarding the proposed limits can be made within 30 days (until July 5, 2014), and must be sent to the following e-mail: poligonais@portosdobrasil.gov.br
In accordance to the proposal, the public ports will expand in size, thus, reducing the areas available for private terminals and, in some cases, affecting companies that already secured areas for the construction of their TUPs. The new areas, however, will not affect the port operators that already have license to operate.
The content of this article is intended to provide a general guide to the subject matter. Specialist advice should be sought about your specific circumstances.