Em 4/8/2015, julgando incidente de arguição de inconstitucionalidade, o Pleno do Tribunal Superior do Trabalho (TST) decidiu, por unanimidade, que os créditos trabalhistas devem ser atualizados com base na variação do Índice de Preços ao Consumidor Amplo Especial (IPCA-E) e não mais com base na Taxa Referencial (TR).
A decisão do TST seguiu a linha do Supremo Tribunal Federal (STF), no sentido de que a utilização da TR é inconstitucional, pois não repõe de forma adequada a inflação acumulada. Os ministros do TST entenderam que a inconstitucionalidade se deu por arrastamento, ou seja, concluíram que a decisão do STF que declarou a inconstitucionalidade de utilização da TR em outras normas se estende também ao dispositivo legal que regula a atualização monetária dos débitos trabalhistas. 
O TST decidiu aplicar o efeito modulador na decisão para determinar que os efeitos da decisão se deem a partir de 30.06.2009, e o IPCA-E seja aplicado apenas para os créditos devidos em ações trabalhistas nas quais ainda não tenha havido o pagamento, ainda que parcial, do valor devido.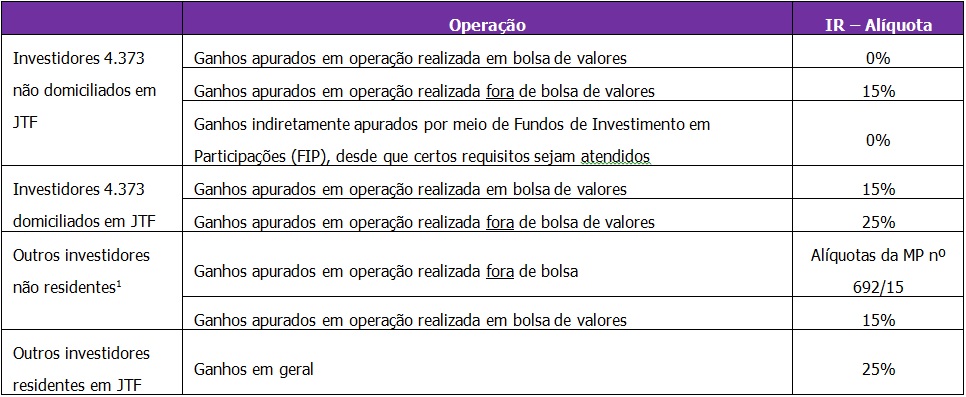 O impacto monetário da aplicação do IPCA-E em substituição à TR é significativo. Como exemplo, em 2014 a TR variou 0,86% enquanto que o IPCA-E variou 6,46%, ou seja, 7,5 vezes mais.
O quadro abaixo mostra a variação dos dois índices entre julho de 2009 e julho de 2015: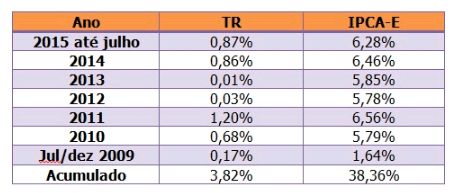 A nova regra de correção monetária dos valores debatidos em ações trabalhistas implica majoração significativa e imediata nas reservas (passivo) trabalhistas das empresas.
Entendemos que a decisão do TST ainda poderá ser discutida junto ao Supremo Tribunal Federal. De toda forma, recomenda-se a reavaliação dos valores destinados às reservas (provisão) para o pagamento dos débitos judiciais trabalhistas, bem como as provisões para contingências não materializadas. 
The content of this article is intended to provide a general guide to the subject matter. Specialist advice should be sought about your specific circumstances.