Every firm is trying to get closer to clients and build their profile in particular industries. In this episode of the CMO Series, Will Eke is lucky to be joined by Lee Garfinkle, Chief Client Development and Relationship Officer at Goodwin, who shares how their industry-focused strategy is enabling them to support their clients further, not only with legal issues, but with business and operational challenges.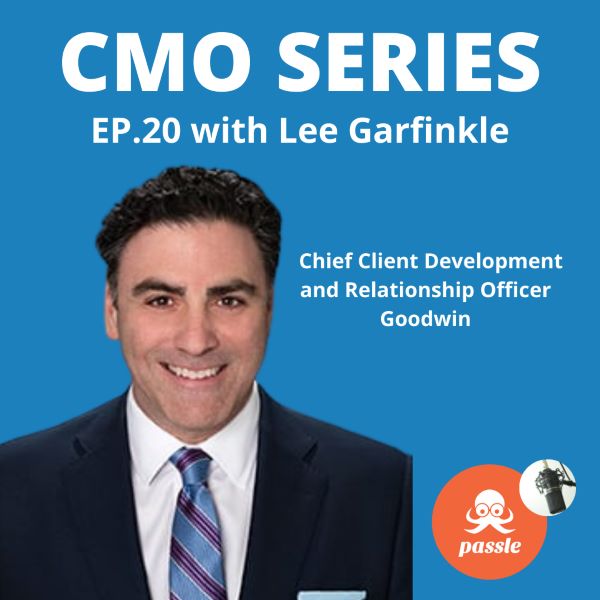 Episode 20 - Lee Garfinkle of Goodwin on Building a Dominant Industry Position in Legal Services
The CMO Series from Passle is the must-listen podcast for professional services marketers. Listen in as they host the leading voices from across the world of professional services business development and marketing to discuss how firms can be more authentic, effective and take advantage of the growth opportunities on offer today. New episodes are released every Tuesday.